M.I.A.
By Carles on 31 Jan 2012

M.I.A. has been confirmed as a performer in the Super Bowl halftime show this upcoming Sunday. She is known for being outspoken, pulling crazy antics, and doing anything she can to get in the headlines. M.I.A.'s ego is bigger than evr, and she loves 'making a scene.' This will not end well.

M.I.A. will wear something stupid.
Usually when female performers wear something 'stupid' and/or 'sexy', they are often called 'fashion icons.' M.I.A. will probably wear something stupid. It will probably involve a controversial image, or maybe something that says, "I Hate America" in a different language or something. Maybe she will wear a print of George W. Bush being executed or something. She could also 'pull out her nip' and show off her brown areolas just 2 be a part of American culture forever. Although she loathes mnstrm American culture, it seems as if she feels particularly validated by her inclusion in Madonna's halftime show.

M.I.A. hates America, and she sees herself as a terrorist.
Although M.I.A. is married to some billionaire heir, she still identifies herself as an 'outsider'/foreigner who the government is trying to censor. In the Super Bowl performance, she will have more eyes on her than ever before. This will be her moment to say 'I HATE U AMERICA.' She will not rely on a backpack bomb, but instead what she believes is a 'truth bomb.' This bomb could be bigger than the #LDRSNL tankjob bomb. But I guess she'll sell even more albums if her bomb leaves a big enough crater on the cultural landscape.

M.I.A. hates censorship.
Without question, M.I.A. is always looking to 'push the boundaries', even though it is usually to propel herself further into the spotlight/focus of cultural discussion on the internet. While sometimes her art has had 'a message', she is primarily a shock artist. There is no way that M.I.A. will let this opportunity pass her by without 'doing something stupid' 'in the name of art.' For all we know, she might blow up a herd of gingers on the field.
M.I.A. isn't actually a good rapper or performer.
Most of M.I.A.'s live performances are defined by heavy music, and her sort of jibbering over the lyrics, prancing around, wearing something stupid. This might not go over well on TV. It would be wise of Madonna to minimize M.I.A.'s role in the performance, and not allow her to deliver any live lyrics. Madonna has to know that this could be the beginning of the end of her career, because M.I.A. will stop at nothing to raise her public profile. The Super Bowl might mean everything to a lamestream Middle American, but M.I.A. has to be salivating at the opportunity to be remembered forever as 'The Brown Girl Who Ruined The Big Football Game', potentially replacing Janet Jackson if she is willing to show nip.
Will u be watching the Super Bowl halftime performance?
Will M.I.A. 'ruin it all'?
Can M.I.A. go lamestream after this performance?
Can u argue that M.I.A. is the first 'indie'/'blog incubated' artist that has performed at the Super Bowl?
Does this performance represent a landmark moment for indie music?
Or does it just prove that M.I.A.'s status as a major label artist/billionaire heir has her hobnobbing with celebs like Madonna?
Will M.I.A. just be 'boring' at the Super Bowl, and she will launch a micro-managed album cycle that is not interesting and ultimately tanks?
PREVIOUSLY: M.I.A. Makes video abt Ginger Genocide.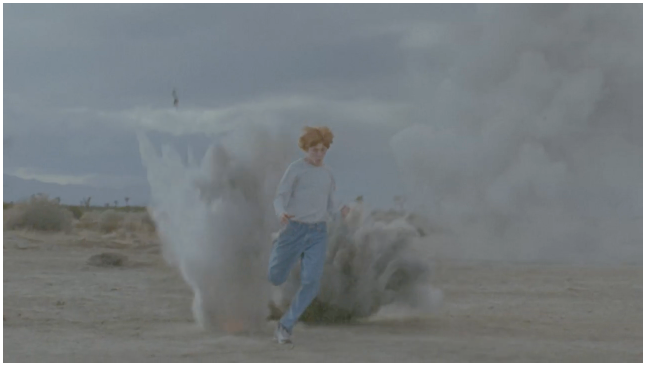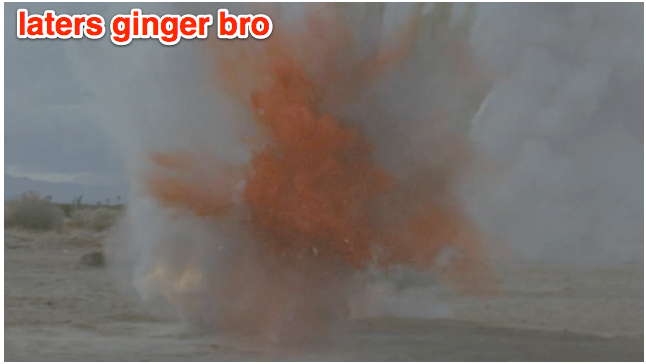 Buzzband, Alternative Celebrity
M.I.A. is known for thinking that the American government is out 2 get her.
Read more>>>>
By Carles on 21 Jun 2012
Link: http://mia.shop.bravadousa.com/Product.aspx?cp=54833_57232&pc=BGAMII01


M.I.A. is the 'most controversial woman in indie', which means she is a loudmouth who is desperate 4 attention and will do anything to 'end up in the headlines.' She recently separated from her billionaire husband/father of her child, so it seems clear that M.I.A. has fallen upon hard times, desperate to make some money to make the car payment on her Hyundai Elantra.
It is clear that she has turned to desperate measures in order to raise capital: Selling USB Drives.
I would expect this from RadioShack, but NOT from a former indie buzz human.
Exclusive 2GB gold plated "Bad Girls" USB Key Necklace complete with ½" gold colored snake chain.

Includes 3 remixes by Danja, Switch and Leo Justi with features by Missy Elliott, Rye Rye Azealia Banks

Special bonus features includes an exclusive Gif, never before seen behind the scenes photos from the "Bad Girls" video shoot.

Audio content will be provided in MP3 (320 kbps) format, fully compatible with PC and Mac.

Weight: MIA Key USB + snake chain + velvet bag = 122g/set
She is trying to say it is 'unique merch', but it's really just a crappy USB drive with a few files on them that you could steal for free. This is easily one of the most disgraceful 'merch opportunities' in the history of indie.
On most days, a USB drive, better known by old people as 'thumb drives' can cost about $5-10. On Black Friday you can find them for as little as $1 USD. M.I.A. selling them for $50 (with a few spare MP3 files) is definitely taking it way too far, exploiting what is left of her deceased fan base.

R u gonna buy a $50 USB drive?
Is M.I.A. an 'ass hole' for selling this 2 her fans?
Has she 'gone off the deep end'?
IS this 'unique merch' or a terrible ripoff due to the low price of portable storage space?
R u gonna hang urself with this USB necklace?
Are USB drives for 'uncool dudes who work in IT'?
Buzzband, Alternative Celebrity
M.I.A. is known for thinking that the American government is out 2 get her.
Read more>>>>
By Carles on 13 Jun 2012

M.I.A. is a controversial rapper who peaked 3-5 years ago, but is still 'famous' and trying to go mainstream for some reason. She is desperate for attention, and every1 <3s 2 h8 her, so she just does stupid things that makes people h8 her even more. That explains her TERRIBLE NEW HAIR.
RED HAIR? R U FRIGGING KIDDING ME? This is one of the biggest FASHION DISASTERS since Bon Iver wore a thrift store suit to the Grammys! Or even Win Butler's CREEPY School Teacher Sweatshirt!
What a DISASTER.
She looks like [something red and offensive].
She looks like she walked under a period fountain!
She looks like she was attacked by killer tomatoes!
She looks like a Target employee gone wrong!
She looks like marinara sauce and I want to dip monzy sticks in her!
She looks like she is trying to cover up a gruesome murder [via blood]!
She looks like she did a terrorist attack on a Heinz ketchup bottling plant!
She looks like a COMMUNIST COMMIE RED!
She looks like a Hot Topic Tween gone wrong!
She looks like a red thing that had sex with another red thing and made a red baby!
What do yall think she looks like? [via red insults]
Is she a COMPLETE FASHION DISASTER?
Should she be arrested/deported/executed for her crimes [against fashion]?
Do u <3 or h8 M.I.A.?
R u still pissed at her 4 ruining the Super Bowl?
Should she just 'granny nip slip' 2 be more like Madonna?
Buzzband, Alternative Celebrity
M.I.A. is known for thinking that the American government is out 2 get her.
Read more>>>>
By Carles on 29 May 2012

To some people, the words "Ikhyd Edgar Arular Bronfman" are just a line of jibberish, but that is actually the child of controversial female indie rapper M.I.A. You might remember that M.I.A. was reportedly called a 'deadbeat mom' around the time of the Madonna Super Bowl scandal.
Now it seems that M.I.A. may have crossed the line once again, tweeting out a link to a .GIF image of her own three year old son, Ikhyd, dancing around completely naked. Perhaps this is intended to be tasteful art in the form of a GIF.
This is the controversial image. [via GifBoom]

Here is a recent picture of Ikhyd Bronfman.

There is no word on the legality of tweeting pictures of underaged children, much less the alleged image of your own child. It is a common American practice to preserve nude images of your children, but some oversharers cross the line, exposing their children to the dark side of the internet. The tweet was made on May 28th, but was since deleted. There are still manual retweets that exist on Twitter search [https://twitter.com/#!/search/http%3A%2F%2Fgifboom.com%2Fx%2F2036c913.
Did M.I.A. cross the line?
Can we confirm that this is her son Ikhyd?
Has M.I.A. effectively stolen our attention again?

Buzzband, Alternative Celebrity
M.I.A. is known for thinking that the American government is out 2 get her.
Read more>>>>
By Carles on 08 May 2012

M.I.A. is desperate for mainstream acceptance, which is why she rapped a honky verse on Madonna's last song. Then she went to the Super Bowl and totally ruined it for every one. Now she is showing up at some High End fashion event called The Met Ball and she looks like plastic, or maybe a synthetic representation of herself. Maybe her PR team and record label are trying to lobotomize her and gradually turn her into the Michael Jackson of funky ethnic rap.
Here she is standing next to famous white people. I guess this is all she ever wanted.


Has MIA 'gone Hollywood'?
What's the deal with her new look?
What is she trying 2 b?
R u still mad at her for ruining the Super Bowl?
Does she look 'rlly pretty' or 'rlly fake'?
By Carles on 27 Mar 2012
This video is kind of old, but I felt the need to commit it to public record mainly bc every1 h8s M.I.A. and because it provides some hilarious footage of M.I.A. 'trying to sing' because Madonna wants her on some chorus. Every1 knows how this 'collab turned out' when M.I.A. ruined the Super Bowl, but it is just funny to watch some 'sacred studio moments' before it all went wrong.
As u can see, M.I.A. is acting like a real honky, feeling like she is 'some1 special' in the eyes of a 'real famous person.' U have to feel bad 4 her thinking that she is 'on top of the world', doing a honky dance in the studio with the Queen of Pop... then it was all taken away from her and she was banished.


Do u feel bad 4 M.I.A.?
Does she seem like she is really honkying down?
Are all alt celebs attracted 2 mainstream fame, eventually pandering to mainstream celebs IRL and on Twitter?
Did M.I.A. 'ruin her career'?
Do they 'seem like friends', or is Madonna basically just being a slavemaster?
Buzzband, Alternative Celebrity
M.I.A. is known for thinking that the American government is out 2 get her.
Read more>>>>
By Carles on 22 Mar 2012

Diplo is known as the DJ imperialist. He'll go to a 3rd world country, jack their beats, then sell them to Beyonce for BLOOD-DIAMOND level money. He has transitioned into one of 'the most famous DJs and producers in the world' with a team of brand managers. However, he will always be 'the guy who dated M.I.A. before she went insane', so he'll always get to give magazines 'soundbits'/blurbs/web_bits about how crazy she is, and how she is totally inauthentic and she thought she was mnstrm because she married a billionaire, but he dumped her.
Anyways, in the latest round of Diplo Vs. M.I.A., he says that she is 'abusive.' I can't tell if that means she was goin 'wild n out', throwing crap around a hotel room in a massive brawl, or if he meant while he was trying to write her songs. He also says that her collab with Madonna was wack, and she used the Super Bowl incident 2 make it seem like she didn't give an eff, but it just made her look stupid anyways.
He's blunt when it comes to M.I.A., too. They broke up, but continued collaborating until the sessions for her last album. "She didn't really know what she was doing," he says. "She was really abusive, telling me I wasn't good enough or fast enough." Discussing M.I.A.'s middle-finger flip at the Super Bowl with Madonna, he says, "It was kind of stupid. I think her being on that Madonna song is kind of lame, and she was trying to make up for that. That song is such a flop."
Nothing we didn't already know.
Just riding some more 'M.I.A. is crazy and used to date Diplo' pageviews, standard blogging procedure.
Do u h8 M.I.A.?
Should Diplo 'get her blacklisted' from the industry?
Should M.I.A. 'be deported'?
Is M.I.A. crazie and abusive?
R u scared of her?
Is America scared of her [via her being a terrorist]?
PREVIOUSLY: Diplo 'talks mad shit' abt M.I.A. bc she is insane, calls her a terrorist sympathizer

DJ, Alternative Celebrity
Diplo is a relevant alt DJ and producer.
Read more>>>>
Buzzband, Alternative Celebrity
M.I.A. is known for thinking that the American government is out 2 get her.
Read more>>>>
By Carles on 15 Mar 2012

M.I.A. is so desperate to get into the headlines that she will do anything to drag any1 more famous than her in2 a new story headline. Just recently, her victim was CNN news anchor and potential otter-wave icon Anderson Cooper. Of course, this isn't a real controversy, and it only really involved some tweets, now we can make a fake news story abt it, and every1 loses. We are all trapped.
M.I.A. accused Cooper of saying something abt her, and he was all like "huh?" then they were all like "o okay."
Here is her initial tweet where she desperately tries 2 get his attn.

"Who the eff r u?"

Remember that time that u said that thing abt me?

Ur just that brown lady who ruined the Super Bowl 2 me.

Oh, we're kewl now. Check out this hashtag 2 make the world a better place. #STOPKONY

Is M.I.A. desperate 4 controversy/fame?
Does n e 1 even care abt her any more?
Is she totes irrelevy?
Is she a filthy terrorist?
Should she be deported from the United States of America after what she did at the Super Bowl?
Is Anderson Cooper 'the new Ellen'?
Can MIA start a fight with some1 more famous?
Buzzband, Alternative Celebrity
M.I.A. is known for thinking that the American government is out 2 get her.
Read more>>>>
By Carles on 29 Feb 2012

M.I.A. is a rapper who mainstream America knows as 'that brown lady who ruined the Super Bowl' by flipping off her Middle Finger 2 the entire audience of home viewers. It seems as though M.I.A. is searching for a way to contact Madonna, although Madona has COMPLETELY cut her off. She recently tweeted 'does madonna have a twitter yet?' which probably means that Madonna and her people have given her the cold shoulder. Twitter is the only only way that MIA can reach Madonna [via @].
This is a dark day for MIA, and I'm sure that Madonna would 'axe' her from the single and video for "Give Me All Your Luvin'"

Madonna has already gone on record saying that M.I.A. did ruin her show, and she is in fact a 'stupid teenager.' Life continues to get darker for M.I.A.


#pray4MIA
Has MIA hit rock bottom?
Is tweeting in search of Madonna 'as dark as it gets'?
Has MIA been cut off by 'the industry'?
Did MIA's attempt to 'sell out' and/or 'be controversial' backfire?
Do bad girl do it well? Did her own meme live fast and die young?
Have u ever searched 4 some1's twitter account 2 get in touch with them?
Buzzband, Alternative Celebrity
M.I.A. is known for thinking that the American government is out 2 get her.
Read more>>>>
By Carles on 22 Feb 2012
By Carles on 13 Feb 2012
M.I.A. is a Sri Lankan hip hop artist who accidentally got buzzed into the mainstream because one of her songs had gun shots in it. Since then, her entire career has been a series of memes, follies, and anti-American rants where she just talks abt how much she hates America, Capitalism, and #The_Government. After her MIDDLE FINGER at the Super Bowl, she became a meme that every1 'cared abt', except no1 actually cared about her, she was just a group of three letters in a blog headline.
Now SNL has 'mocked her', and it isn't really funnie, no1 cares who she is, and we are all stuck, slutshaming until we can shame no more. I sorta wish MIA was as 'hot' as this that comedienne broad, though.

Do u LOL @ M.I.A.?
Is this sketch FUNNIE, providing relevant cultural commentary?
Will MIA be banned from the SNL stage?
Does n e 1 even care abt MIA any more?
Will #LDRSNL always be the greatest indie meme of all time?
Is 'cultural commentary' 4 lamestreamers?
Buzzband, Alternative Celebrity
M.I.A. is known for thinking that the American government is out 2 get her.
Read more>>>>
By Carles on 05 Feb 2012

It was widely predicted by Carles of HIPSTER RUNOFF that M.I.A. would do anything to ruin the Super Bowl. Although Madonna's performance was 'effing terrible', choreographed, costume-designed, and lipsynched, M.I.A. did what she could to RUIN the moment on the world's biggest stage just so that she could be talked about.
She 'flipped off' America during her crappy verse in Madonna's horrible new song.
She 'gave America the middle finger.' Flipped the Bird. Put one in the stink, and none in the pink. As if the performance couldn't get worse, M.I.A. had to harsh the vibes, just to 'get attention.' I'm not sure if any one really noticed, though.
Shame on you, M.I.A.
The performance was easily the worst moment of M.I.A.'s career, showcasing her desperate attempt for mainstream appeal, even if it meant 'dressing up like an idiot' and lipsynching. She will widely be regarded as a 'hack'/wanna-be-shock-artist who no1 even likes any more.
Shame on M.I.A. for ruining this great American moment.
Is she a 'terrorist', an opponent of censorship, or just some1 who is obsessed with fame + headline buzz?
Was M.I.A. 'trying too hard'?
Did any1 even care/notice?
Was it 'too predictable that M.I.A. would try to ruin the Super Bowl?
Is M.I.A. a 'complete a-hole'?
Is 'flipping off' the camera what a 13 year old boy would do?
Buzzband, Alternative Celebrity
M.I.A. is known for thinking that the American government is out 2 get her.
Read more>>>>