Postal Service
By Carles on 03 Dec 2008
Video: Architecture in Helsinki - That Beep.mp3
As we move forward in time, I wonder how Architecture in Helsinki became 'relevant' when so many other kutesie, empty sounding bands faded away in 2k0-2k5. Is it because they are foreign? Do they write good songs? Is their work conceptually satisfying? Do they write lyrics that help humanity cope with the human experience?
h8 u arch in helsink.

Music Video: Fan Death - Veronica's Veil.mp3
Fan Death: the Glass Candy of 2k9? I will listen to them more than I realize & I won't be able to tell how much I like their music. I just listen to it because it sounds 'kinda disco-y + a lil bit authentic.' I allegedly value the 'production value.' They are also 2 girls and some bro producer. Not sure if I want 2 start crushing on 1 of them yet. (miss u Alice Glass)
Fan Death MP3 heist: http://www.hipsterrunoff.com/2008/08/authentic-disco-big-in-2k9.html

Music Video: the Jewels - Who Will Save Yalls Soul
This Jewel girl is a new up-and-coming artist who is changing the independent music scene. I know that there aren't many women in the music industry, but after the Jewels, things might be different. Her song 'Who Will Save Your Soul' is about George W. Bush's Presidency. Kinda makes me want 2 be religious.
Music Video: The Postal Services - We Will Become Silhouettes
This is a band by indie startup bloghaus band The Postage Servicing. U can see that the band is a group of authentic friends who united under the common goal of making meaningful music together. The song is about being afraid of dying without leaving ur mark on society. (afraid2die, yall) The Postal Service is certainly a band to watch in 2k9.
In 2k9, HRO will be all about 'breaking bands' that yall have nvr heard of.
I have a Satty Radio show. I have awesome taste in music, yall!
(better taste than u) ///my blog is on the hypemachine
The most music u will ever share is in a meaningless car ride in ur Honda Accord with a group of your closest friends. Or maybe on a mix CD for your mom's Birthday.
Love u, carles! ///bye
PS: Do yall know n e buzz bands that I should play on my nxt radio show? Feel like I'm really 'leaving my mark on society', yall. 1 person can('t) make a diff.
By Carles on 15 Oct 2008
A lot of people ask me, "The CRLS, why don't u evr blog about new bands 2 watch, kinda like MTV?"
I figure I should listen 2 readers and blog about this new band that I think will be huge in the next 10 years.


The Postage Service is a band from Washington that's gonna make a lot of buzz this year, and not just on blogs. Their songs are rlly approachable, and they also add a lot of meaningful lyrics to their music.
Here are a few unreleased [EXCLUSIVE] tracks, with some commentary (personal):
The song "Such Great Heights" is about wanting 2 have a higher existence with some1 u luv.
"Brand New Colony" is about an alt in a mainstream world who wants 2 build a brand new cult-like compound with ur closest group of friends.
"Clark Gable" is the first song that accurately captured what it means 2 fall in <3.
I think I have finally found a band that I can relate 2 on a spiritual & social level. It's always refreshing when u can find 'some1 who can put feelings in2 words', and I feel like front man "Benjamin Gibbard" might be the modern day electronic Jeff Buckley. Some1 needs to come along and use these songs in commercials, movies, & movie trailers. And also the 'meaningful intro' to playoff games.
Do u think this band will 'make it'?
Here is their official music video for the song "Clark Gable" about an entry-level-about-2-be-altBro who is looking 4 real love.
POSTAL SERVICES ON PUREVOLUME
http://www.myspace.com/thepostalservice
Previous ARTIST U SHOULD KNOW ABOUT
http://www.hipsterrunoff.com/2008/06/new-hro-gimmick-hot-new-artists-that-u-should-know-about.html [David Matthews]
By Carles on 20 Aug 2008
We live in a world where things change every day. One day u r famous, the next day no1 knows who u r. One day u r a viral internet meme...the next day ur just another person who uses the internet too much and understands the concept of a 'meme.'
I just wanted to know what happened to stuff from the past. Some of the stuff we should miss. Some of the stuff we shouldn't miss 2 much.

WHATEVER HAPPENED 2:
The band that dressed up in suits (the Interpolice)

The Zany Female Jewish Comedian

The Postal Services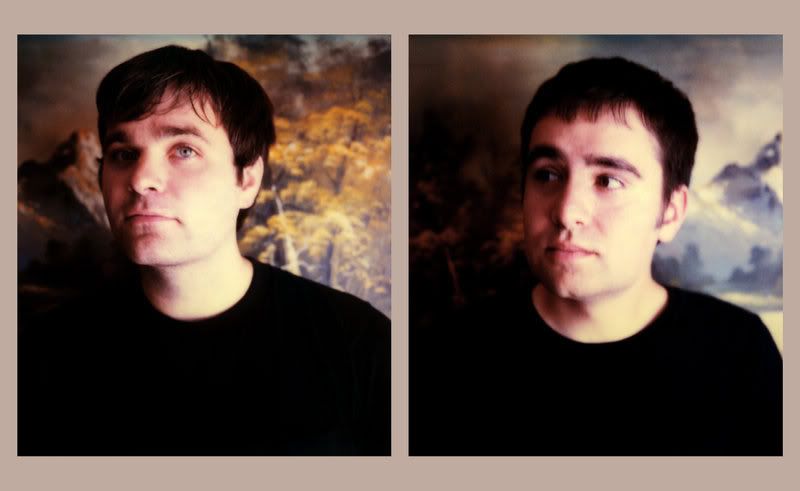 Uffie 1.0

Girls who were attracted to Jared Leto's personal brand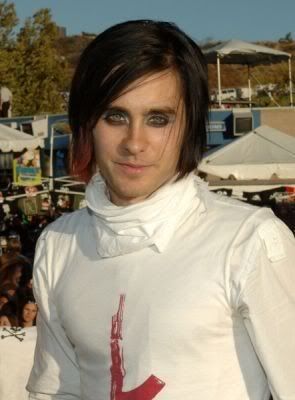 The guy who played 'The Terminating"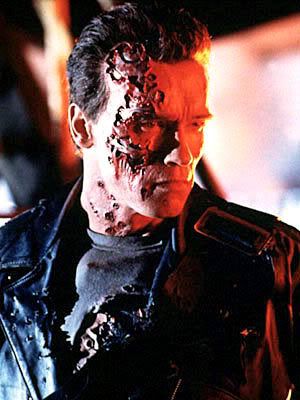 Mark Hunter, Photographer for thecobrasnake.com, before he 'changed'

Conan O'Brien style humor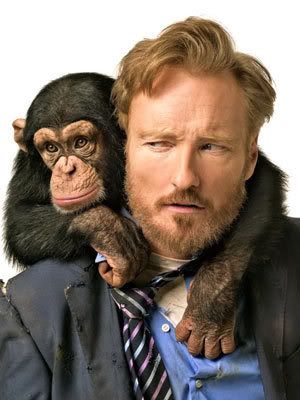 The song with the whistling about not caring about young people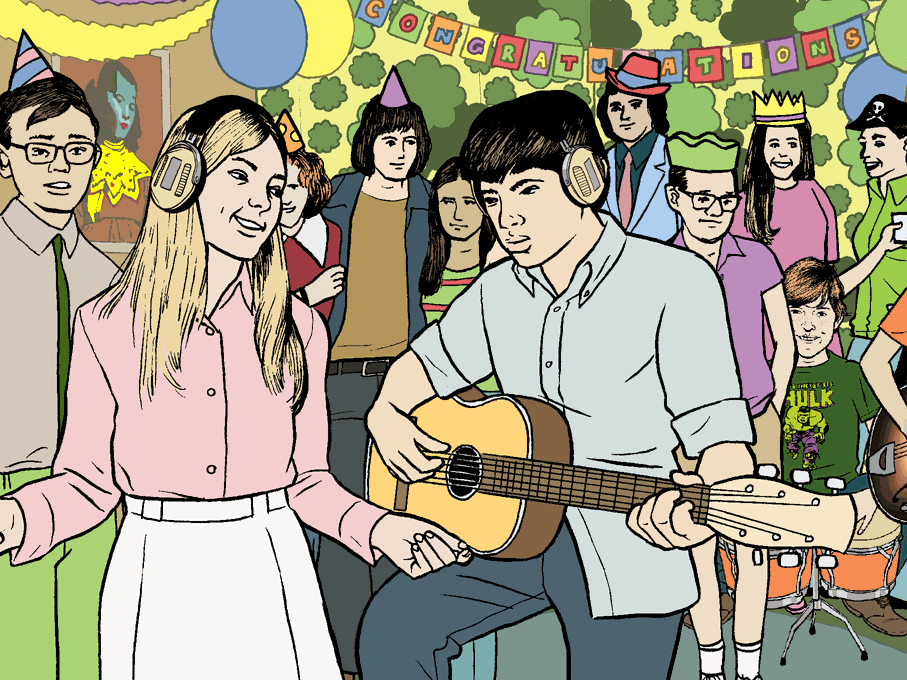 What happened 2 the days when we used 2 all get along and only care about partying 4 the sake of partying? Back before money, reputation, and personal brands were on the line. Will things ever be authentic again?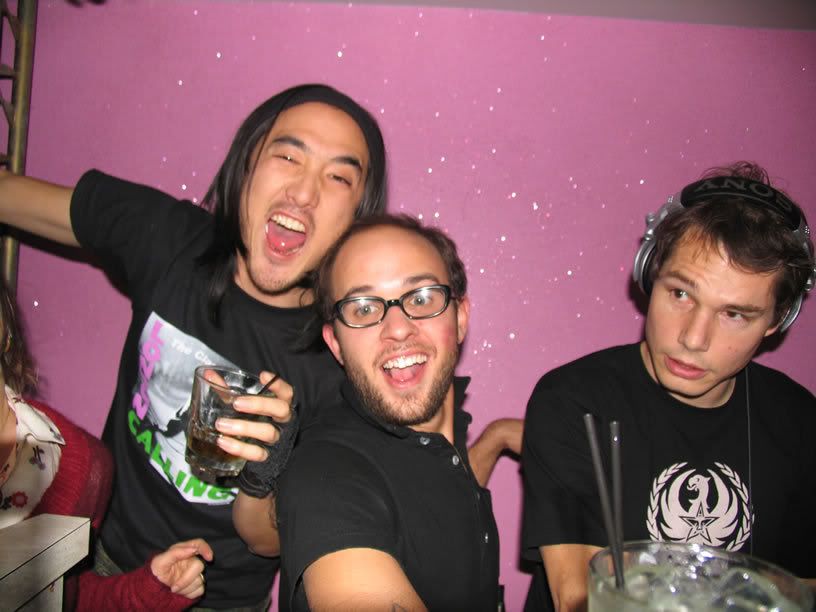 The guy from the band ZanyTown (Crazie)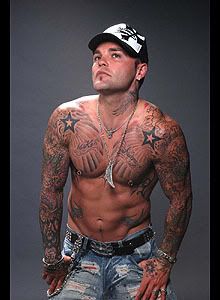 The nice guy from Friends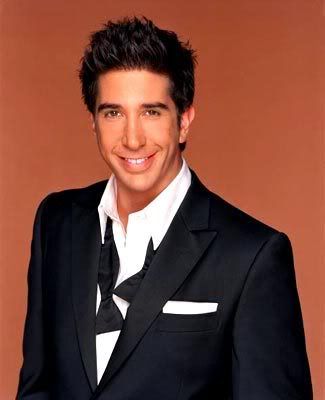 The Fat guy from SNL who was on drugs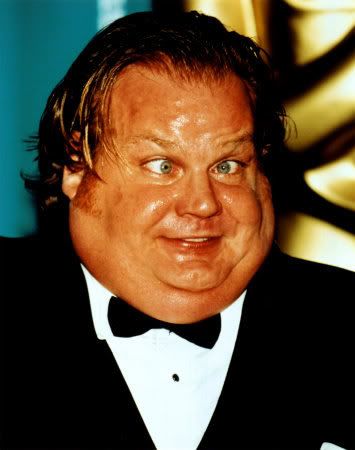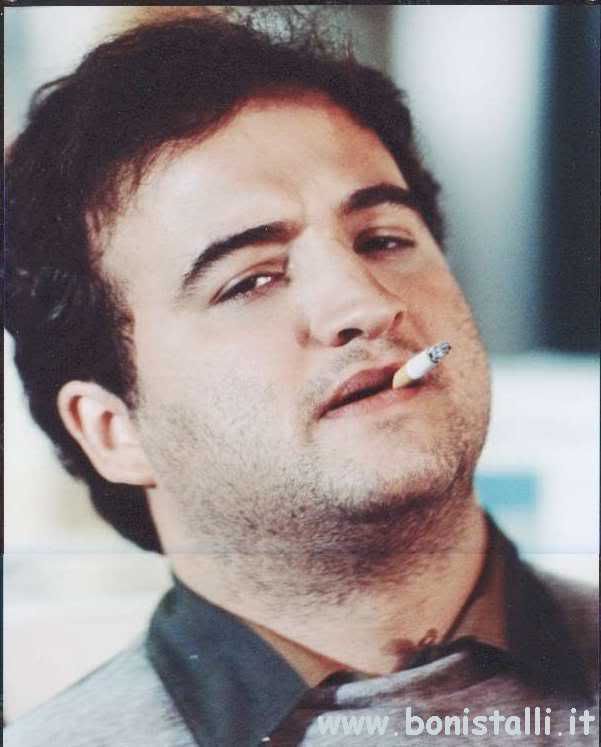 The modern philosopher/minimalist web designer/human internet meme, Jakob Loadwick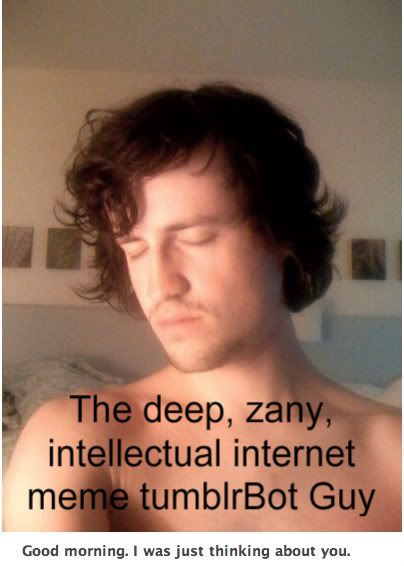 The Flight of the Quirk-chords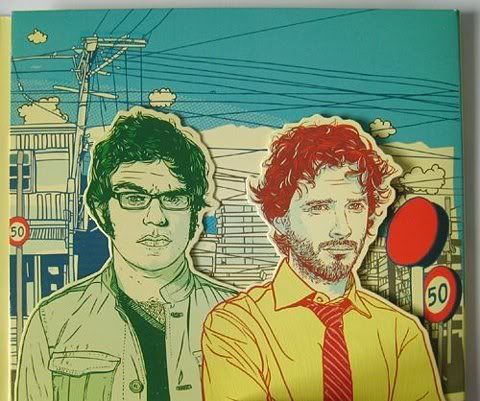 Girls with personal brands that emulated Lisa Loeb

The sillie bass player from The Fred Durst Band (FDB)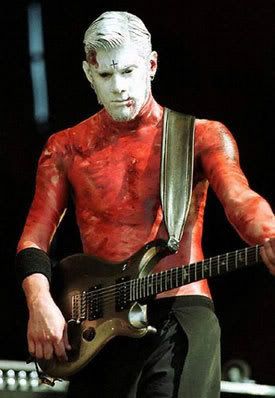 People who go to music festivals 2 see Jack Johnson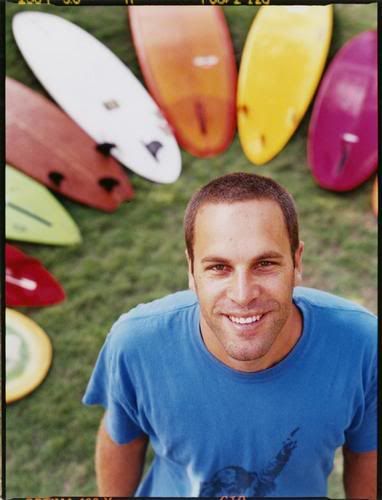 SRSLY yall...what ever happened 2 all of this stuff?
Is society getting better or worse?
Does the internet make things less meaningful?
By Carles on 08 May 2008
[youtube=http://www.youtube.com/watch?v=4MAUoyz5MHI&hl=en]

"And I am finally seeing...why I was the one worth leaving"
-The Posty Servy, 1985
By Carles on 25 Sep 2007
Aquarium Dunkard listed the Darjeeling Limited Official Soundtrack on their website, and it is basically inundated with Kinks songs and songs from Satyajit Ray films (one of the most famous Indian & international filmmakers ever).
I'm not sure what he is trying to prove. Just because he hit such a home run with 'Needle in the Hay' Richie Tenenbaum wrist slitting scene doesn't mean I wouldn't ask him to see the same scene with The Postal Service in the background, right?
You could probably say, 'No dude, the Kinks and David Bowie are really good. I love Wes Anderson soundtracks.'
I think it's safe to say that that most of the people who have 'Rushmore' or 'Tenenbaums' in their 'Favourite Movies' section of myspace would rather listen to the Arcade Fire or something. I'm pretty sure that might include me, because I just don't 'get' music that was made before I even existed.
Actor, Alternative Celebrity
Wes Anderson is a popular indie filmmaker & director who directed the hit films Rushmore, The Life Aquatic, The Royal Tanenabombs, and Lost in Garden State.
Read more>>>>
By Carles on 12 Sep 2007
Certainly Sir is a band that I've been listening to for a while now. I've enjoyed their songs for a while. Maybe I got into them when I listened to a lot of Postal Service, but I don't think that matters, right? It's good, though. Another huge sell on Certainly Sir is their website. Check it out. GREAT flash based website that highlights their image, and the music. Too bad they didn't build a purevolume type of thing with that interface.
The other song is a remix by The Teenagers of The Good Books. It's pretty good, and a great demonstration of the traditional Teenagers remixes model. Particularly the bass.
MP3: Certainly Sir - Jealous Jacket
MP3: Good Books - The Illness (Teenagers Remix)
Myspace: Teenagers Remixes
Website: Certainly, Sir
By Carles on 02 Jan 2007
God Bless America

New Year's Resolutions:
1. Search for meaning.
2. Be a better blogger
3. Take life seriously enough to blog about.
4. Embrace the power of the blogosphere
5. Convince others to back up their hard drives
Songs of the day:
Party Time 2000 - Miss New Booty (Party Time 2000 Remix)
This is a song about searching for meaning.
Renewal Plan vs Party Time 2000 - Elizabethtown
This is a song about douche bags who shop at Whole Foods while searching for meaning. Please feel free to comment: Do you prefer Patagonia or North Face? This was also the last song that Saddam Hussein listened to before he died. Does any one know what Saddam's last meal was? Timothy McVeigh had an all-dessert last meal.
Hot Chip - So Glad To See You
Hot Chip's songs are deeper than the Postal Service and Dntel combined. In 'So Glad To See You', Hot Chip effectively honors Generation Y's desire to find love that matches the intensity of the connection between Zach Braff and Natalie Portman in 1999's Hit Movie 'Garden State.'
Read more about Timothy McVeigh's last moments of life here.
By Carles on 03 Jan 2011

From what I understand, before the modern white man's indie scene of today, there was a totally underground Tejano indie scene, with tons of grassroots marketing, diy shows, and street teams that functioned in Latino TexMex communities. Before there was Alice Glass, Zooey Deschanel, and Vicki LeGrand, there was Selena, an innovator in the indie Mexi-alt scene, inspiring the modern genres of indie, crabcore, Mexi-alt rock, the Vida Loca Latin Explosion, and even a touch of slutwave.
After she was tragically assassinated, it seems like the alt Tejano scene is finally getting some mainstream press, because Selena is being featured on a United States Postal Service stamp. It must be some sort of 'indie buzzbands' collection.
Texas-born Selena Quintanilla-Perez (1971-1995)—known to fans simply as Selena—helped transform and popularize Tejano music by integrating techno-hip-hop beats and disco-influenced dance movements with a captivating stage presence. A Grammy recipient, the "Queen of Tejano" broke gender barriers with record sales and awards. Even after her tragic death, Selena remains an important representative of Latino culture.
Sorta wonder if 'being featured on a stamp' is like the modern version of 'being blogged abt.'
Do u remember Selena?
Was she a relevant diy artist?
R u sad she was murdered?
Do u think she would be riding slutwaves 2day if she was still living?
Do u remember her hit 'Social Network-esque' biopic/documentary?

Miss u Selena...


Is Selena 'the Latina Alice Glass'?
Is Selena 'the Latina Zooey Deschanny?'
Is Selena 'the original Shakira/Beyonce'?
Was Tejano 'the original indie'?
Did Jennifer Lopez exploit the death of Selena 2 further her own career more than Puff Daddy exploited the death of Notorious BIG?
...dreaming of u...