the Sartorialist
By Carles on 25 Nov 2008
Seen n e keaut WarholAlts lately // Agyness's free spirited lil brother?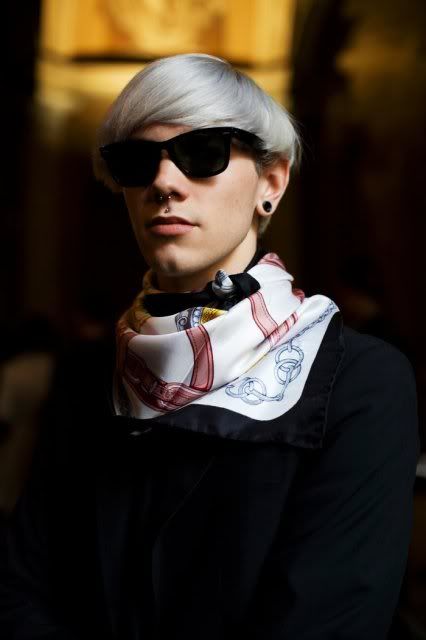 [sartreolast]
Seen n e ppl who are rlly into arts & crafts and made a beautiful dress out of a beautiful print?


[StyleScout]
Seen n e keut AZNs who have an article of clothing that indicates that they are an authentic music fan?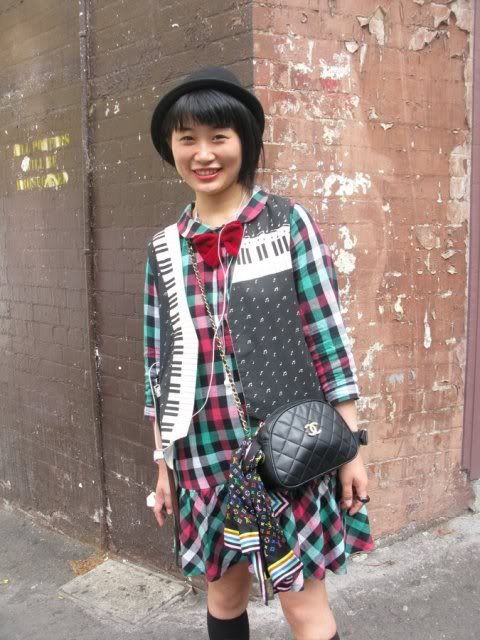 [Facehunter]
Seen n e keut 'sluts from the future' lately? Heard they have an extra hole where u can 'stick it in' that makes u cum like kraaayzeee! [NSFW if they don't allow progressive platinum bands past their web filter]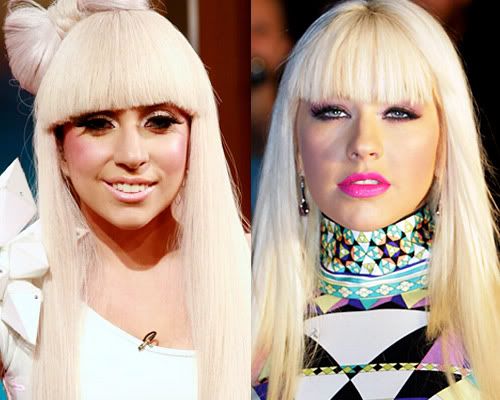 Seen n e altbros trapped in the bodies of old women?


[Advanced Style]
Can't believe 2k9 is here and I still haven't figured out who I am.
/////////// help ////
By Carles on 04 Nov 2008

[Photo by The Sarty]
Sometimes I wish I could be a blipster so I could wear a lot more 'street wear'/'gimmicky products' without looking like a complete ALTBRO-who-is-trying-too-hard. Just wanna wear video game t-shirts that I purchased from my local Hot Topic/videoGameStore. Just wanna create lego accessories. H8 that this bro can 'pull off' his semi-quirky look, but m0st people would just look kinda like 'zany-core' fggts if they wore this.
What is the most authentic video game thingy?
a) Super Mario
b) Mario 2 (only in America)
c) Mario 3
d) Super Mario Land
e) Mario Teaches Typing
f) Dr. Mario
g) Mario 64
h) Paper Mario
i) Super Mario Kart (authentic one)
j) Mario Kart 64
k) Mario Tennis
l) Mario Gold
m) Mario Party
n) prefer Wario products
o) prefer Luigi products
j) The Mario Brothers movie starring Dennis Hopper as Bowser
k) Mario FGGT
l) violent games that never end which u can play on the internet with people u don't know
m) Choose.Your.Own.Response
XX BONUS ALT'S BEST FRIEND XX
Should I get my dog an altBro bandana?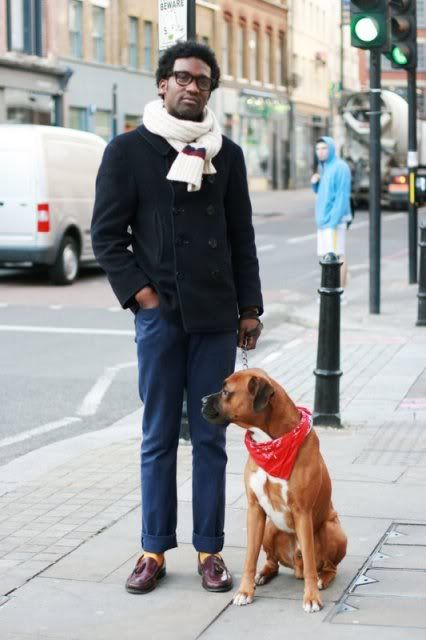 [Photo by GlamCanyon]
By Carles on 08 Apr 2008
I really don't care about the baby.
I would just like to [HIGHLY REC] street fashion bloggers to travel to India to photograph these parents.


The father has a really progressive pink button down(possibly from Express Men or American Eagle), and disheveled hair. Where did he get his slim slacks? Probably at a thrift store... Wonder if he's in an indie rock band!
The mother really makes earth tones work for her. I'm not sure if she's covering up due to government requirement, or cultural custom, but she makes it work so hard! As some person who watches too much TV would say, "Loves it!"
Does any one else find it funnie when street fashion bloggers are in the non-Western world, and every1 becomes [HIGHLY BLOGGABLE] in their own foreign-y way??
I wonder if the pregnant man is going to have a baby with a vag and a peen... Never took biology, so I don't know how Punnett Squares work. What do yall think?
By Carles on 31 Jan 2010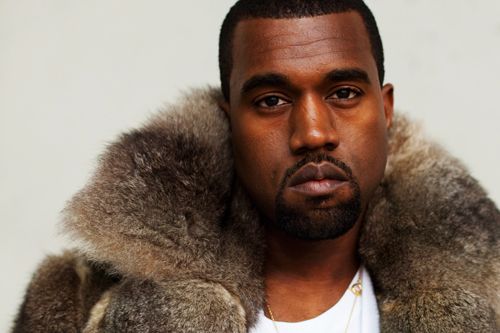 Kanye West goes to Paris Fashion Week and meaningful street fashion blogger takes an 'emotive' picture of Kanye West.
I know Kanye a little bit and that portrait captures something in him I haven't seen before. Whether you like him or not is up to you. That shot is just a simple portrait of a man in a difficult moment in his life and as a artist I would be crazy not to react to that moment (especially if it falls within a mood I'm feeling). I love the contrast that these two portraits create. And lets be honest, we can't assume that this woman is any more or less refined or graceful than Kanye. I think the not really knowing makes portraits all the more fascinating
-the sartorialistbro