Skrillex
By Carles on 13 Feb 2012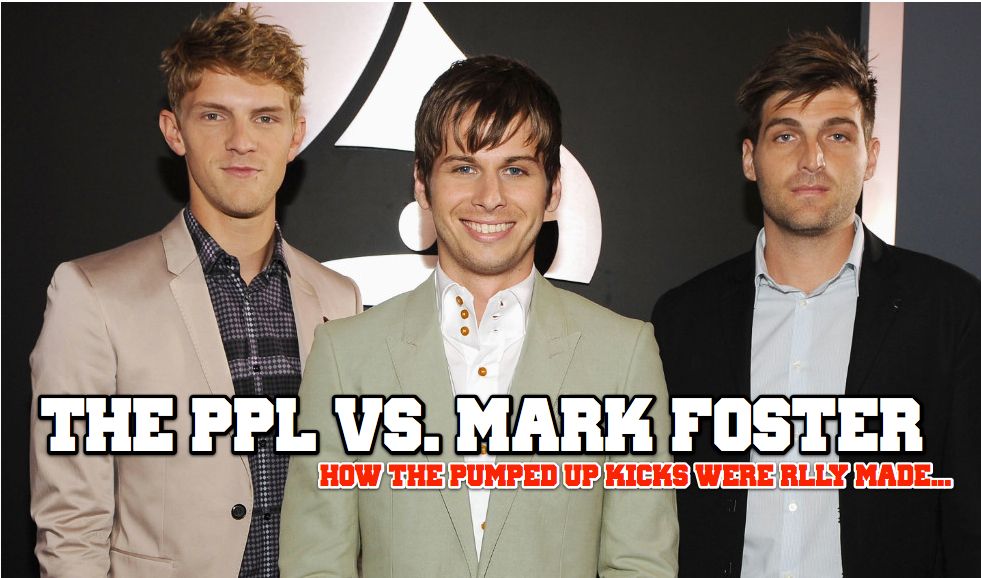 Did u watch the Grammys?
Is there any sort of cultural commentary 2 add other than 'famous ppl of various talent levels gave us memes 2 overanalyze, mock, and slutshame'?
THESE ARE THE 2K12 GRAMMYS....

'I wish these were rotisserie chickens' [via hefty_ppl_jokes]


Tonight was the chubwave genre's coming out party.
Guy from Deep Blue Sea hosted [via Deepest Darkest]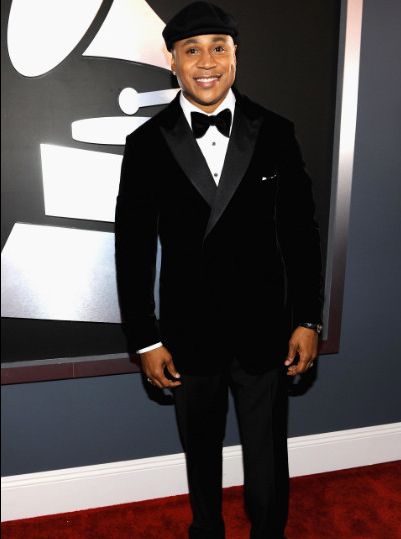 Bon Iver won some award that Skrillex should have won. Delivered horrible speech.

'I am not a whore and men are mean 4 lying 2 me abt loving me' -Taylor Swift's simple message of female empowerment

Say what u will abt Chris Brown beating the shit out of Rihanna, but at the end of the day, he's the best in the game in haunting your graphic rape fantasies.

'U like dat ass?' -Slutwave 101 textbook, chapter 32

Adele collabs with some soulpatch-wave, sculted facial hair country singer bros

Adam Levine is truly the hardest twink in the game right now.

The White Stripes reunited.

Kings of Leon looking swole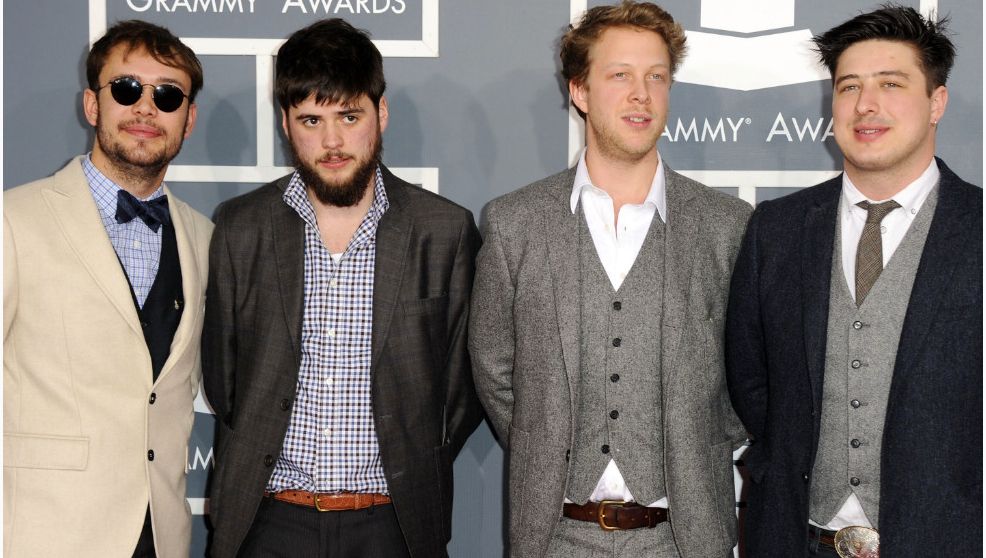 Mumford and Sons looking 'dapper'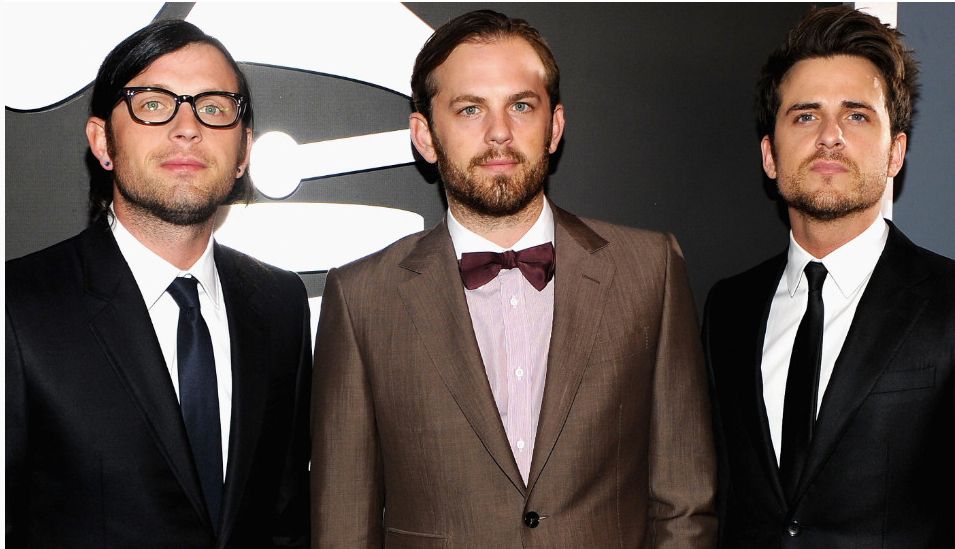 Robyn looking like a fashion disaster/foreign little boy with bowl haircut

I'm not sure why she wore her kinky sex toys 2 the Grammys. Seems classless, trying 2 hard 2 be a slutwaver.

Not sure why Lykke Li was invited. Thought she was just a random female indie artist.

CONTINUE READING GRAMMY RECAP POST AND LOOKING AT ALL OF THE RANDOM PPL --->>>>>
Alternative Celebrity
Bon Iver is a bearded man from a Midwestern forest who sounds like Bruce Hornsby and once collab-ed with Kanye West.
Read more>>>>
Alternative Celebrity, DJ
Skrillex is a popular dubstep DJ who is arguably the #1 alt DJ in the world.
Read more>>>>
By Carles on 13 Jan 2012

BroStepper: Yo, Skrill. Stop the music. I got something I've been meaning 2 do for a long time.
Skrillex: My Name Is Skrillex.
The Brostepper Brings his DubRaverBB on stage. She is confused, has no idea what is going on.
BroStepper: BB. I've been thinking a lot about us...
DubRave-BB: I was actually really enjoying that Skrillex show...
BroStepper: We've had a lot of fun on the Holy Ship, I feel like we're finally with our people.
DubRave-BB: Why did u stop the music? Can we have this conversation later?
BroStepper: I mean like, I REALLY love u... It's not the aluminum bottles of Bud Heavy talking
DubRave-BB: I think u have a drinking problem.
BroStepper: BABE. LISTEN 2 ME.
DubRave-BB: Ugh...
BroStepper: I mean, I just like REALLY, REALLY effing vibe 2 u.
DubRave-BB: I know, I know. Let's talk later plz.
BroStepper: U are the wompwomp in the beat of my heart. U are the bass that dropped in my life and changed my metaphorical DJ set. Without u, I am constant wah-wah, no stable vibes. I need you... That's why I wanted to ask you.
The Brostepper gets down on one knee. Takes out electro wedding ring.
DubRave-BB: OMG!!!!!!!
BroStepper: Babe. I really love you babe.
DubRave-BB: OMFG!!!!!
BroStepper: And I want you to be my...
DubRave-BB: ROTFOMGMAO!!!!
BroStepper: I want to go to every rave with u forever and drop molly with u...
DubRave-BB: OMGGGGG!!!!!
BroStepper: I want u to be my +1 for the rest of time...
DubRave-BB: U GOTTA BE FREAGGIN KIDDING ME!
BroStepper: When I'm with u, I just feel like I'm always in the VIP section
DubRave-BB: LOLMG!!
BroStepper: U held my hand when I started to cry when I got that tattoo
DubRave-BB: ME??????
BroStepper: And I asked ur dad, and he told me that I didn't have stable income, and he encouraged me to get a stable job, but I don't care, because I know we can be happy....
DubRave-BB: BABE!
BroStepper: Will u be my wife?
DubRave-BB: Yes!
Skrillex begins to play a meaningful dubstep track.
BroStepper: This is our long drive, bb.
DubRave-BB: Sigh...
BroStepper: Tonight, we have it all...
DubRave-BB: Tonight, we have eachother...
BroStepper: This must be para, para, paradise [via the Coldplays]
DubRave-BB: When I was a young girl, I always imagined that this is how my true love would ask me to marry me. I'm not one for romanticism, but right now, I know that you are my soulmate.
BroStepper: God Bless Us, every relevant dubstream electrocouple.
The night rolled on, and Skrillex played an amazing set. The newly engaged couple both did molly. The DubRave-BB ended up making out with a relevant DJ. BroStepper was devastated. He started getting AGGRO with his dubBros, and they were kicked out of the nightclub. They managed to start a fight with the bouncers, and were nearly beaten to death. As he made his way back to his room, he contemplated throwing himself off the Holy Ship. He decided against it. He knew that one day, he would find true DubLove again.
Alternative Celebrity, DJ
Skrillex is a popular dubstep DJ who is arguably the #1 alt DJ in the world.
Read more>>>>
By Carles on 11 Jan 2012
Photos by Rony's PhotoBooth


What if I told u that there was a magical ship that was filled with the most relevant DJs in the world: Skrillex, Steve Aoki, Diplo, A-TRAK, and MORE setting sail, heading towards destination: PARTY ISLAND, but then while u were on the journey to PARTY ISLAND, u realized that PARTY ISLAND was in fact a destination that lived inside ur heart? Would u jump on board this ship with the opportunity to bronoodle with premium nip slipping bikini BBs, dubstream tatted up bros, relevant DJs, hot altbagettes, and the most relevant ppl in the world? What if I told u that the entire ship was a metaphorical VIP area?
This was Holy Ship, some sort of 'electro rave cruise' that happened last weekend. It was an 'epic hang', although it could have ben widely referred to as 'the day the dubstep died' and/or 'Electro Titanic' if there was some sort of iceberg-wave tragedy.
Did u go 2 Holy Ship?
'Pick me up on Monday, mom.'

'Behind me, we will make DJ/dubstep history. Molly dealers will arrive to the ship in tugboats.'

Me and my best dubstream altbros were prepared to die on Holy Ship.

True or False: This is a picture of the most relevant DJs in the entire world.

Such SICK glowstick moves could only be legal in international waters...

How many Skrillexes can u carry?

Me and a Wizard! #selfpic

One thing I love abt Diplo is that he is always willing to expose the Western World to the 'savage, sexual dance moves' of foreigners and ethnics.

The Dubstep Guy from Korn and the guy from the Pamela Anderson sex tape were both there trying to improve their DJ careers

'One time I made a sweet sex tape with my wife, Pamela Anderson Lee on a boat. This boat is not as fun.' -Tommy Lee, future dubstepper of America association.

#DroppingTheBass

It was 'cheat day' at the Carnival Cruise buffet.

Steve Aoki and his usual 'Yes, I am paid to be here. You are not.' face.

Ray Liotta was there.

CLICK CONTINUE READING ABT HOLY SHIP --->
NIP SLIPS & HOT B00BZ AHEAD! AHOY! ----------->
By Carles on 21 Dec 2011
Every year, my family tries to do something special with out Christmas lights. We'll usually go to Target, Costco, WalMart, and other Christmas specialty popup stores to find the most innovative lighting and lawn sculptures that can make our house the most unique Christmas display in our subdivision. In recent years, I felt like my father had been 'falling off his game.' I took matters into my own hands.
I turned our house into a magical dubstep Christmas light show, to the tune of "First Of The Year (Equinox)" by Skrillex. At first, my parents wondered if we could use a different song, like something off Michael Buble's Christmas album. Then I told him, 'It's what the kids are listening to, dad. It's the dubsteps.'
For the first time in the past 10 years, I felt like I had a reason to be 33 years old and still live at home with my parents. There was a reason that I went to a local 2-year Technical College. This was my time to shine. My time to show my father that I could turn our house into a magical Christmas light show, pushing the boundaries of what Christmas lights could be, without betraying the classic xmas light aesthetic.


I'll never forget the look on my father's face as every movement of lights perfectly matched every womp-womp, wah-wah, and bass drop. Despite complaints from our neighbors for having the song on repeat for every minute of darkness, there was no denying the beauty of our house. Our house lit up the streets, like the Daft Punk pyramid in the center of Coachella. We sipped hot cocoa and basked in the glow of our dubsteppy house.
For the first time in my life, my dad put his hand on my shoulder. I had never felt physical affection from him. He told me, "Son, I'm proud of you. For Christmas, I got us two tickets to go see Skrillex. You and your old man, enjoying the music that brought us together."
Even my little sister got caught up in the spirit of Christmas, but more importantly, the spirit of Dubstep.
'Every time a dubstep mp3 streams, an angel gets his wings.'
Alternative Celebrity, DJ
Skrillex is a popular dubstep DJ who is arguably the #1 alt DJ in the world.
Read more>>>>
By Carles on 01 Dec 2011

During the infancy of 'indie', back when it was something that individual fans felt that they could 'be proud of', a Grammy nomination was met with astonishment and validation. However, in the post-Arcade-Fire-wins-the-night-and-validates-indie era, it seems like random ass indie bands will get nominated every year, and no1 really cares, and we all already know that 'indie went mainstream'. Gonna be a weird era, but we will still see the same tweets/half-assed 'thought pieces' about 'what indie means' & other gimmicky over-analysis of 'the most coveted prize in American music.'
The most stunning development of the night is Skrillex's five nominations. He is just behind Kanye West and Adele who each have six noms. Skrillex is the first electronic artist put into the Best New Artist category, so he is basically a 'legitimate trailblazer' even if James Blake tries to discredit him because his brand of dubstep is too aggressive. Bon Iver also got some Sympathy Noms, and Foster the Ppl are riding their Pumped Up Kickswaves to another awards show, then we get to see if they 'last' or 'fade away' as one of the 2010s best one-hit-wonders.
Here is a breakdown of indie, electro, mindie, bubble gum indie, cool dad, dubstep, dance_house, chillwave, and other relevant alt genres/humans who were nominated 4 Grammys. (View a complete list of every nomination here.)
The 'Biggest' News
Best New Artist
OMG Skrilly and Bon Iver in the same category?
But isn't Bon Iver a middle aged man from the Midwest? Isn't he an old ass artist who has been around 4 a while? Guess it doesn't matter. Bon Iver was also nominated for 'Record of the Year' and 'Song of the Year', but just because he is a cool dad indie band like the Arcade Fire, don't expect that b0ring a$$ album to 'actually win.' I think this is the beginning of a default 'mainstream indie band' nomination for most of the big awards. It is symbolic/sympathetic.
It seems like the surprise Arcade Fire moment of the show would be Skrillex winning. There is always a bad feeling that Nicki Minaj's big ass will waddle up to accept the award, but as long as she is slippin us some nip, we'll be alright.

!!! Continue Reading this post !!
Alternative Celebrity, DJ
Skrillex is a popular dubstep DJ who is arguably the #1 alt DJ in the world.
Read more>>>>
Alternative Celebrity
Bon Iver is a bearded man from a Midwestern forest who sounds like Bruce Hornsby and once collab-ed with Kanye West.
Read more>>>>
By Carles on 29 Sep 2011

For a while, I have been joking about the quest for a position called 'The Prince of Dubstep.' An ongoing battle for supremacy between artists like Skrillex, Deadmau5, Jamie xx, Burial, and James Blake, who are basically some of 'the most famous' dubsteppers in different realms of the genre. Usually, I would include James Blake in the conversation even though I always figured that his music 'wasn't really dubstep', but it was just funny that he considered to be a member of the genre. Always seemed more like a conceptual soft rocker to me. I figured it was just the indiesphere mislabeling something, just because labels are effective writing tools to appeal to ppl who don't really listen to music.
James Blake 'made indie shockwaves' yesterday in an interview with The Phoenix. He basically said that Americans ruined dubstep by taking it to inauthentic raver-bro markets.
The things that drew me to dubstep in the first place weren't necessarily the kind of testosterone-driven environments that you got from say, late jungle or some of the drum 'n' bass stuff that was happening after that. I think the dubstep that has come over to the US, and certain producers — who I can't even be bothered naming — have definitely hit upon a sort of frat-boy market where there's this macho-ism being reflected in the sounds and the way the music makes you feel. And to me, that is a million miles away from where dubstep started. It's a million miles away from the ethos of it. It's been influenced so much by electro and rave, into who can make the dirtiest, filthiest bass sound, almost like a pissing competition, and that's not really necessary. And I just think that largely that is not going to appeal to women. I find that whole side of things to be pretty frustrating, because that is a direct misrepresentation of the sound as far as I'm concerned.
James Blake dropped a massive, Anti-American bomb.
James Blake is above American dubstep.
James Blake hates Americans.
James Blake thinks dubstep can be lumped into the 'North American Scum'-wave demographic [via Deadmau5 being from Canada].
James Blake hates dubstreamers.
James Blake doesn't like his drop TOO dirty.
I am not really even very familiar with the genre of dubstep, and I am not a dubstep historian. I just remember there used to be some mysterious bro in a hoodie who every one creamed their pants over then dubstep became a bit more 'prevalent.' Like any genre other than chillwave, we argue about the history, influences, and try to project some sort of 'optimal trajectory' for the genre. Like we are some sort of watchdog and historical preservation society. However, there is something 'troubling' about James Blake's statement. I applaud him for 'saying something with balls', which is something that the majority of artists avoid ever doing and just 'try to sound cool and quirky' in interviews, but I feel like his statement perfectly embodies the white man's indiesphere's problem with dubstep.
Has the indiecentric mindset's rejection of Dubstep culture exposed the impending obsolescence of the indieblogosphere?


Indie is facing a harsh reality. Many of our most beloved indie bands have evolved into 'what they are going to be.' They will not take many risks in the future, and their lack of innovation is likely to leave us pretty disinterested in their product. There aren't that many great personalities in indie, and the way we perceive modern indie bands as 'artists' actually works against them. It feels like every modern indie band is expected to 'play by our rules', debuting their albums on boring NPR streams, existing to us in the context of familiar widgets and strategic brand alignments.
The newest 'buzzworthy' indie bands are just decent replicas of who they think they are supposed to be, replicating the same tactics of the old indie guard. Are you really that excited about the next Animal Collective album?
As we enter our alt-middle ages, we are at a crossroads. Do we want to go fall asleep at a Bon Iver or James Blake concert, or do we want to watch people who are younger than us have the same kind of fun that we used to have at a dubstep concert? Immersing yourself in dubmericana culture makes you wonder if the same joy and excitement that we once felt for music might have been just as impersonal and contrived.
What does the old guard white man's indiesphere even 'value' in the music that they honor as 'authentic'? Why has American dubstep been deemed as 'inauthentic'? Is it the people who enjoy the music? Has music tastemaking just become a classist exercise?
What are you afraid of, authentic indie blog? No longer 'being cool'? No longer controlling the ability to tastemake future generations? Become the same stale voices that we thought we had avoided becoming 5-10 years ago? Has indie 'peaked'?


James Blake claims that American dubstep is too crunchy, too wompwomp, too contrived, too bro-y, too testosterone-y, too ravey. It is 'just a pissing contest' 2 impress simpletons who are not 'students of dubstep.' Every genre of music eventually becomes a pissing contest. You can call it 'evolving' or 'the corruption of the genre.' You can call it 'attempting to make music that people enjoy/relate to', or you can call it 'manipulating the masses.' Ambition = Success = Marketing = Pissing.
I pee every day, competing for relevancy. My stream is long, thick. My prostate does not interfere with my ability to pee a consistent stream...yet.
It is also important to talk openly about the quick rise of dubstep DJ culture and the resentment and jealousy that it can inspire from buzzbands. Face it. You're an indie artist driving around Middle America in a van, and your best business model is taking handouts from megabrands. You're not going to make too much money this tour. The critics are on your ass. Some ass hole blog makes fun of you weekly. You wonder if 'being alt famous' is even worth it. Should you just get your master's degree and a decent job? Will you ever be the Arcade Fire? Do you even want that?
Then you see a popular DJ making more than you make in one night because they sold out a massive venue to people twirling glowsticks. You say the music sucks. You say their fans are less authentic than your fans. You say they have 'corrupted' something pure for the sake of money, success, fame & glamour. They see Deadmau5 headlining Coachella and wonder if the indie infrastructure could even get them there in a rewarding/fulfilling way. Maybe the jealousy isn't that simple, but it's a natural extension of human nature.
How did Skrillex reach Bono/Coldplay-level resentment levels so quickly?

I have more questions than answers.
Indie Buzzbands can question the talent & authenticity of dubsteppers. Dubsteppers can question the talent of indie buzzbands. Right now, the majority of 'genuine enthusiasm and excitement' is in the dubstep genre. Maybe it's 'youth', 'simpletons who just want to dance' or something else that James Blake hates.
Why is the indiesphere so afraid of American dubstep?
Are we in the middle of the Electro Vs. Indie War?
WTF is dubstep?
Do we really care abt the authentic preservation of genres, or is that an 'old timer's mindset'?
Why is the modern indie media resentful/negligent of these new markets when 'rap'/'hip hop' is deemed relevant/authentic/worth covering?
Did James Blake just 'bastardize' the sounds of Michael McDonald, Stevie Winwood, and Rick Astley?
Did James Blake 'speak the truth' or should he 'shut his goddamned pie hole'?
Should he be 'effing deported' from North America?
Why do we buzz the bands that we do?
Do indie blogs h8 any band that isn't created on their terms?
There was potentially a lot of truth to what James Blake said. But if you agree, maybe you should initiate a musicstential crisis relatively soon. As caught up as we can be in preserving the indieblog ideology on a day-to-day basis, the general conclusion that we always come to is, 'Let's not think about context. Let's think about how this music makes us feel.' Dubstep is making a lot of people feel something.
American Dubstep/ElectroRaveCore/Branded_House is here.
It is more popular than the Best-New-Music-wave bands.
What's so wrong with dubstream?


Is h8ing dubstep 'classist'?
Is indie already dead?
Have u been 2 a rave/dubstep concert? How did it make u feel?
Does the buzz drought just mean the indie model 'ate itself' and there is nothing left?
How obsolete is the once buzzworthy indie blogosphere?
Are indie music blogs just facilitators of sponsored experiences?


#TeamAmericanDubstep #Dubmericana
Alternative Celebrity, Buzzband
James Blake is a solo buzzband from London. Some call him 'the prince of dubstep.'
Read more>>>>
Alternative Celebrity, DJ
Skrillex is a popular dubstep DJ who is arguably the #1 alt DJ in the world.
Read more>>>>
Buzzband, DJ
Deadmau5 is one of the top DJs in the world who is taking dubstep 2 the mainstream.
Read more>>>>
By Carles on 23 Sep 2011

Jared's VIP Diary - Entry Log Date 00:004:032 044/32/20 AFTER THE DEATH OF CHRIST (AKC - AFTER KURT COBAIN)

I met Skrillex today. Yes, he was intimidated by me, not just because I was wearing some sort of samurai ninja dress, but because I am Jared Leto, King of Alt. I am familiar with his status as the Prince of Dubstep. He rules one of the regions of my alt kingdoms, a thriving dubstepian region that lays beyond the RapeGaze Swamplands, but above the pampa that the White Man's Indie Suburbs have overtaken.
It is beautiful to see all of my Alt Lands. Floating down the steampunk river, beyond the indie rap Badlands, making our way into the LoFi Mountains. This is our beautiful land, and I am honored to have Skrillex leading the developing country of Dubstepia as the Prince of Dubstep. There are many important internal policy issues that this developing nation shall have to make. Healthcare, glowstick assistance for the poor, crowd control issues--they are facing a unique set of problems. The diversity of Dubstep Nation makes them a peaceful people.
Difficult times call for difficult decisions that will shape the future of the Electro Continent. God bless you, Prince Skrillex of the Dubstepian tribe. May your region thrive, see an economic festival rave boom, and may your electro tariffs and taxes fund the next great Renaissance in all of Alt. It is time for us to give up on the dying White Man's Indie.
I am Jared Leto. King of Alt.
You live in my Altopia?
You're welcome,
Jared
Actor, Buzzband
Jared Leto is an alternative actor, and the lead singer of the band 30 Seconds to Mars.
Read more>>>>
Alternative Celebrity, DJ
Skrillex is a popular dubstep DJ who is arguably the #1 alt DJ in the world.
Read more>>>>
By Carles on 15 Sep 2011
"CMON RAVER BRO... That just doesn't even make sense... I am going to put on ur own bracelets and pummel you to death with them"

The Identity Festival came to a close this month, so there were tons more rave photos in miscellaneous locations around the country. We are continuing to monitor the proliferation of electro culture. Yes, 'electro music' has been around for a long time, but we are witnessing history as it continues 2 'go mainstream'. The modern rave is a threat to the traditional music festival because Generation Z kids might not care about Generation Y's boring ass indie music.
//RAVE OR EFFING DIE\\
R u going 2 go 2 Identity Festival next year to laugh @ all the ravers?
Or will u be there 2 RAGE LEGIT DUBSTEP?
Do u <3 or h8 RAVES?
Is MOLLY the official drug of the 2k11 rave?
Goo Goo Gaa Gaa Rave Rave! [via massive amounts of molly on my pacifier]

THIS IS HOW I ROLL [via acid / molly / xtc / mdma]

Electro music caused me 2 have a face period. #face_periods

'Ever since grandma died, grandpa has been trying to find himself. My grandpa became a raver.'

U still call it HOUSE MUSIC, bro? I thought the generally accepted term 4 the vague genre of popular electro is currently 'dubstep'?

'I only leave my grammy's basement when there is a rave within a 400 mile radius of her home.'

Raving is an equal opportunity experience

Why is ur ear blue? Why is a home improvement project dangling from ur ear?

Aoki, some dog in an Aoki shirt, and the dude from Breaking Bad

Is rave rafting more dangerous than 'white water rafting'?

Big Ole Rave Ass up in my face

sh0w m0ar b00b

'I'll take a double raveburger with dubfries and a small molly milkshake.'

If I tackle this bro, do I get a 1-UP / extra life?

CONTINUE MAKING FUN OF EFFING RAVERS ---->
By Carles on 15 Aug 2011
Photos by thecobrasnake


Apparently, 'raves' are totally hot right now, and there is some alt music festival going across the country called Identity Festival. Basically, they are taking the high-end marketed commercial rave vibes to Middle Americans who like to vibe out to LEGIT DUBSTEP like effing ROCKSTARS with SWAG who like to RAGE. SO CA$H. It seems like the spirit of high-end California wave marketed electro is sweeping across the nation thanks to acts like Deadmau5, Skrillex, and Steve Aoki. S0, S0 very CA$H.
It's great to see juggalos evolving beyond horrorcore to get into electro, dubstep, house-wave, and bangercore. 'It really feels like electro is the modern punk' -some bro who is really proud of being into electro
HAS ELECTROHOUSEDUBSTEPPY 'gone mnstrm'?
Have Middle Americans 'ruined' electro rave vibes?
Has 'electro music' become more popular than boring ass white man's 'indie'?
RAVE OR DIE!

One of the creators of South Park, Steve Aoki, and Diplo share an intimate moment backstage 2gether.

i am JACKED on Rock Star Energy Drink!

DUB MUTHA EFFIN STEP, BITCHES!

Waiting til nite to pull out the glow sticks

This is groovier than Pizza Hut stuffed crust pizza after a series of bong rips in my suburban apartment!

$11??? for Coors Light? What a rip off!

So blazed... SO CA$H...

Rave Devil Horn bro

My dubsteppy cool dad is S0 CA$H

Lookin good, bb!

I don't give an EFF... but I am kinda pumped that Steve Aoki autographed my head.

Save the hulahoop for Marleyfest, bb [via ppl who float between alt events just to do drugs]

I am safe from radioactive non-electro vibes

A keut lil rapegaze bb!

QT SWAG BBs!

Go back to the Gathering, friggin Juggalos!

Go back to Myspace, friggin myspacer!

Not sure where yall came from, so can't tell u where 2 go back 2....

'Meet me in the bathroom, bb' -The Strokes

CONTINUE READING AND/OR MAKING FUN OF RAVERS >>>>
Alternative Celebrity, DJ
Skrillex is a popular dubstep DJ who is arguably the #1 alt DJ in the world.
Read more>>>>
Alternative Celebrity, DJ
Steve Aoki is an AZN DJ.
Read more>>>>
By Carles on 13 Jun 2011
I gotta be honest, I am not really that into dubstep, I am basically just 'reacting' to it invading the mainstream indiesphere. Artists like James Blake, Jamie xx, Thommy York, and Skrillex are trying to go 'dubstream', but at the same time, there are probably tons of other totally authentic underground dubstep artists like burial, and the tranny bro in this video, hyping up her new single that is totally hot!
I am sorta interested in the future of the dubstep aesthetic. Figuring out who will ultimately 'own' the genre, who will be remembered as the #1 dubstepper of all time? Is it an authentic genre, or just a 'flavor of the week' aesthetic that Britney Spears utilized and then tons of lamestreamer Middle Americans tried too hard to be like, "I'm totally gonna pump this out of my car stereo."
Really into this dubstep tranny's dubstep single 'dropping' on iTunes. It gives me hope that instead of starting a chillwave lofi buzzband, I can just hire a random ass electro bro producer and then sing nasty lyrics over it with really dark vocal effects. Is it time to become an authentic dubstepper, or is this trend totally lamestream now?
Srsly though....What kind of ppl are in2 dubstep?
a) electro bros
b) altbros
c) UK bros
d) tweens
e) tranny bros
f) tranny broads
g) lamestreamers
h) mainstreamers
i) post-chillwavers
j) Hot Topic tweens
k) buff dude bros who partie hard
l) Pitchfork-wave music critic bros
m) ppl who read NME
n) ppl who hang out on mssg boards and talk abt music
o) ppl who don't listen to internet music
p) ppl who used to listen to Linkin Park
q) Britney Spears fans
r) ppl who think Radiohead is the best band in the world
s) Bros are are still into the whole Banksy/Burial anonymous aesthetic
t) Ppl who drink Mountain Dew
u) Ppl who used to be into Taking Back Sunday
v) Bros who wear cologne
w) Bros who want vagines and bosoms
x) Bros who own headphones that cost over $300
y) Ppl who play violent video games
z) Choose.Ur.Own.Response
Is dubstep 'relevant' or just a 'BS electro fad'?
WTF is 'dubstep'?
Who invented dubstep?
Does the Tranny Bro's dubstep single seem amazing?


Please share any info abt dubbystepp that u have in the comments section of this post.
By Carles on 17 Jan 2013
Happy Birthday dear #Sonny (That is what his real friends call him)
Happy Birthday tooo youuu
(OH MY GOD!) [via the sample from 'Scary Monsters And Nice Sprites']
Skrillex, bb!
Ur hair caught on fire!
If only all of ur close friends #sidestage
[via bros selling footage to TMZ]
helped u 2
stop
drop [via the bass]
and roll [via on #molly #e #shouldatakenacidwithyall]
I would dump water on ur hair, Skrilly
even if it shorted ur entire on-stage visual audio system
BC I don't want the fire 2 get in2 ur brain
I don't want 2 lose u
Ur a living alt legend
And even though the rise of dubstep and ur sideshave
were exploited as a meme that positively contributed
2 the rise of dubstep
They don't <3 u like I <3 u [via 'wait']
I remember in 2k12,
EDM stormed the world
U ascended 2 the throne
as the true Prince of Dubstep
invigorating the scene with positive vibes
making tons of old music critics be all like
"U know what, the dubstepping kids are having fun, and god bless em"
But ur hair caught on fire
on ur Birfday.
Is that some sort of
omen?


Is this symbolic 4 the attack on dubstep/EDM?
Where will all the DJs go?
Will EDM culture become too 'middle american'?
Are we still in <3 with the singular DJ as the symbolic image of the vintage rocknroll lifestyle?
Do we need 2 #SaveDubstep?
Can EDM continue 2 grow, or will there be a recession?
Are all of the Civil War Re-enactment Wave Bands 'fighting against' dubstep and EDM?
Is 'dubstep' dying?
Is it true that TRAP MUSIC is 'taking ovr'? [TRVP]
Can raves stay alive?
Will raving youth mature
much like boring cool dads who listen to honkie indie 'grew up'
and 'indie music' turned into 'adult contemporary'?
What's next 4 the dubsteps?
Is Skrillex's hair getting set on fire a bad sign / omen?
#pray4skrillex
#HappyBirthdaySkrillex
(#Sonny)
Alternative Celebrity, DJ
Skrillex is a popular dubstep DJ who is arguably the #1 alt DJ in the world.
Read more>>>>