sleeve tattoo
By carleser on 11 Feb 2009
Hey yall! Decided 2 'get back 2 my roots' and stop blogging about bands--instead I will blog about myspacers who are worth blogging about!
I just want to make it clear that these people aren't bands--they are just myspacers who deserve attention for changing the way we view the world. Myspacers can inspire u. I want 2 inspire u by blogging about them. Yay! Back 2 our roots, yall!
Meet Trace!
keut tatties

He's a Christian Alt

Here is his About Me section:
my name is Trace Dempsey Cyrus.
THIS IS MY ONE AND ONLY ACCOUNT!!! I HAVE NO FACEBOOK or BUZZNET OR ANYTHING ELSE BUT THIS MYSPACE ACCOUNT! ANYTHING ELSE IS A FAKE. just to clear up any questions.
i was born feb 24th 1989.
im 19 years old.
i keep thinking of you.
i grew up in Ashland Kentucky until the age of 4 then moved to nashville TN.
at the age of 17 i moved to Los Angeles CA.
my dad was my main influence growing up and had me around guitars and music ever since i can remember.
I started a band called METRO STATION with my friend Mason Musso shortly after my move to California.
Not long after the band started i dropped out of high school and have been busy making music and touring ever since.
I love what i do and will continue to do it as long as there are people that love to hear it.
Follow yalls dreams! Any1 can be a myspacer worth blogging about!
Think he was rooting for the Confederacy/slavery in the Civil War

Think he took this on his macbook

Think this was taken a long time ago b4 he got all tattied. Like him both ways. what do yall think?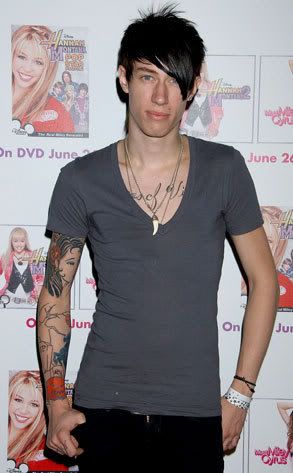 Vests + Scarves: big in 2k9?

Read on his profile that he's in a local band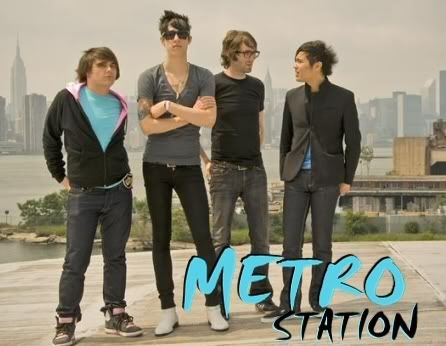 Think he already has a GF :-( Maybe 'it's complicated.'

Seems like a real bro who I could chill with. He owns a couple of AZNs, yall! <3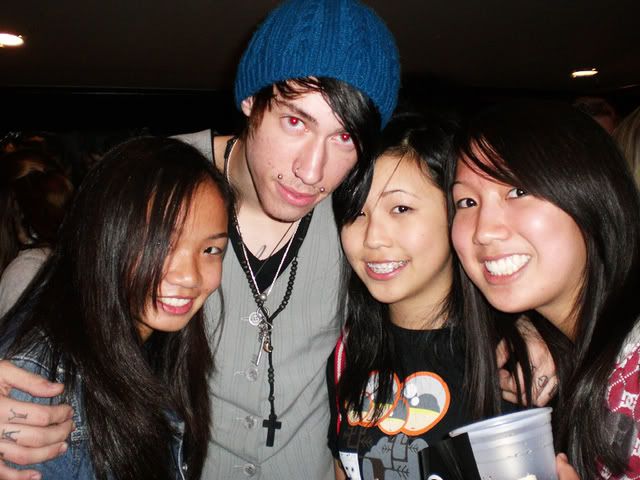 Do yall like new myspacers? Or should I blog more about AnCo?
Don't 4get to show Trace some myspace love!
http://www.myspace.com/tracecyrus
Previous myspacers worth blggng about (get in touch with HRO's roots)
http://www.hipsterrunoff.com/t/myspacers-worth-blogging-about
By Carles on 08 Jul 2008

I have been blogging for like 2 blog decades now, and I haven't had the opportunity to showcase a fake sleeve tattoo. Fortunately, this quirky-meets-dreamy-meets-gothy bro was able to pull it off magically. The way the sleeve's skin colour matches his own skin is genius. Hiding the end of the sleeve under a kute skull wrist wrap is also [HIGHLY] fashion foward.
Can some1 plz invent a face sleeve tattoo mask that I can wear when I DJ?
Does any one know where I can locate an engineering firm that converts shuttershade frames to 'regular sunglasses'?
If I go into Supercuts and ask for the haircut of a minority who doesn't know he needs a haircut but instead feels k00l with too-long, greasy, matted down hair, will the stylist know how 2 cut my hair?
Remember when kids started to express their own personalities when they 'dressed up' for 'formal events' and a bunch of teens wore 'all back with a white/pink tie'?
Did u go 2 prom or were u 2 cool for it or what? Didn't have a gf/bf? Hope u didn't go in a group of friends. U r definitely either GHEY or 80% likely to die alone if u went to prom 'without a date but just in a group of friends.'