Stephen Colbert
By carleser on 01 Feb 2010
Yesterday was a popular awards show called 'The Grammys.' From what I understand, this awards system is supposed to 'award' the best music of the year. It seems like it is some sort of 'system to perpetuate the popularity + album sales of the same artists/labels/bands/etc.'
As I have read alternative coverage of the Grammys/all mainstream award shows, it seems like these are the 'prevalent themes.'
Indie music 'has arrived.'
The Grammys aren't 'honoring' the 'best' indie music
Indie music has been 'stolen' from 'us' and
__________ (mnstrm artist) sux
The Grammys are 'irrelevant bullshit'
Phoenix won 'Best Alternative Music Album.' Not sure what that award title means/who was in the category. I feel like maybe the French bros in Phoenix didn't realize that Americans 'get dressed up' for our awards shows. Maybe they thought it was an MTV/Nickelodeon kidz award show.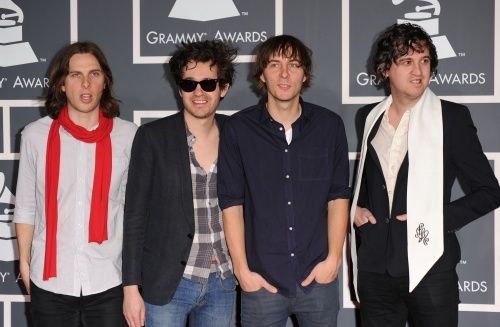 Kings of Leon won 3 Grammys for their hit song "Use Somebody", confirming that it is the vulnerable mnstrm anthem of the year/decade/century. I think they are in the genre of rock, since their award titles were 'Best Rock Performance By A Duo Or Group', 'Best Rock Song' and the prestigious 'Record Of The Year'.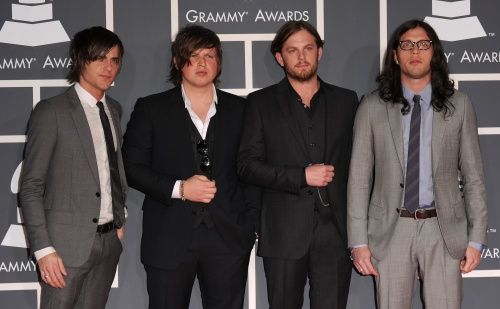 MGMT also went to the Grammys, but they were sort of just 'nominated' and probably just looked like a 'zany one hit wonder band' to mainstreamers.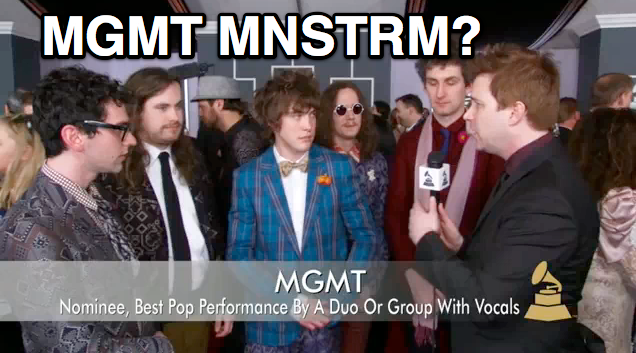 I think they also gave Stephen Colbert a Grammy just to 'get more hits/coverage.'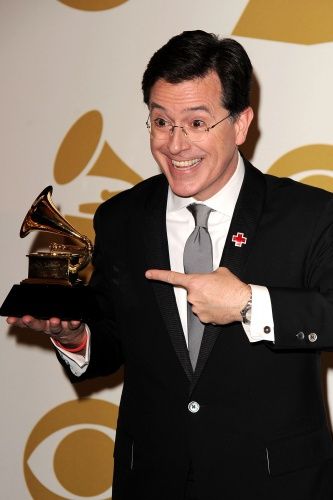 Here is more coverage of 'mainstream pop culture' at the Grammys.
I think this is the broad from the popular MTV show 'Jersey Shore.' I am not sure if she won a Grammy, or if she is just there for being Macrofamous.

This is apparently her live-in boyfriend, The Situation. Wonder if that show was a 'mainstream hit' or just another 'micro-sensation' like The Office.

The middle Jonas brother tries 2 'look alt' by growing strategic facial scruff + putting on sillie framed glasses.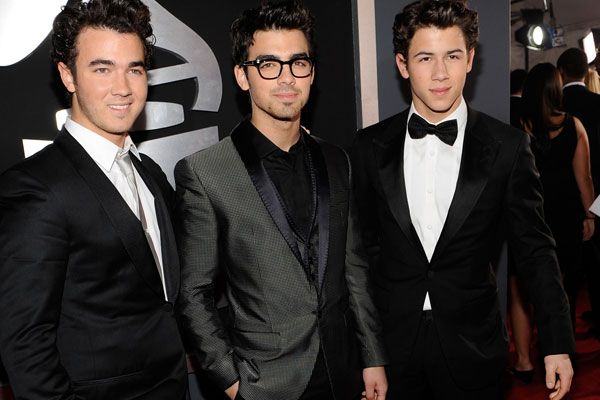 Apparently the post-tween Jonas Brother married a guidette after the 'Jersey Shore' wave of 2k9k10. Seems ill-advised, like the same as 'marrying a pog/beanie babie/digipet.'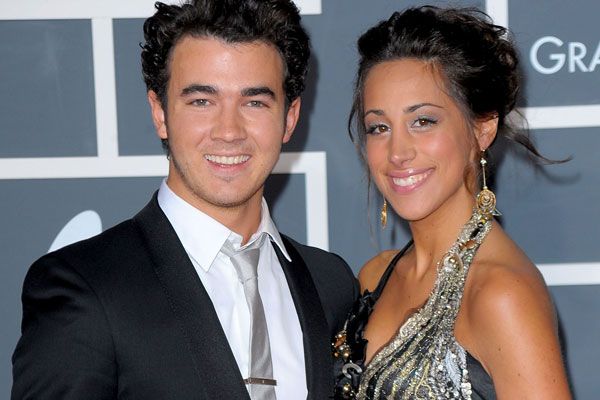 Popular American Idol homosexual sensation Adam Lambert.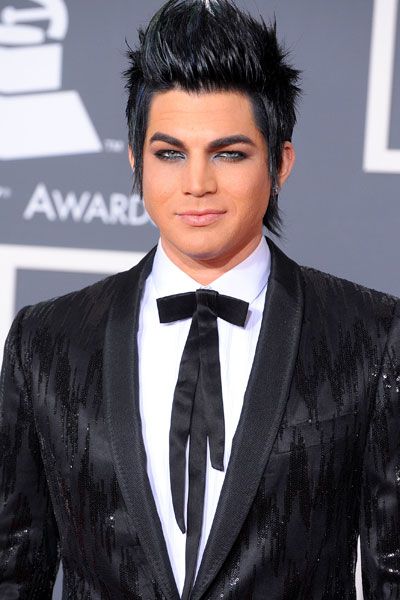 Unpopular American Idol nonsensation Justin Guarini.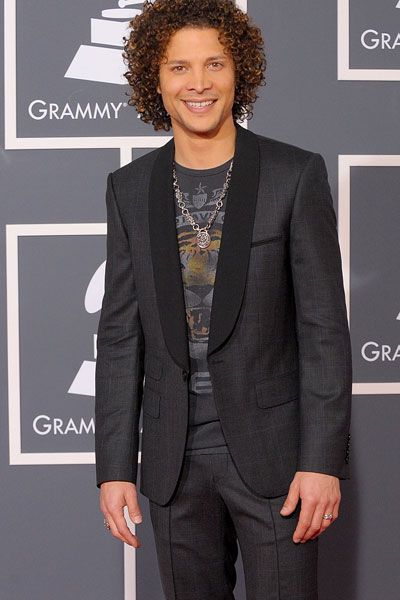 I think this crazy African American man was there because he was created as an 'off beat' character by the popular Fox TV show American Idol. Sort of like the 'Negro William Hung.'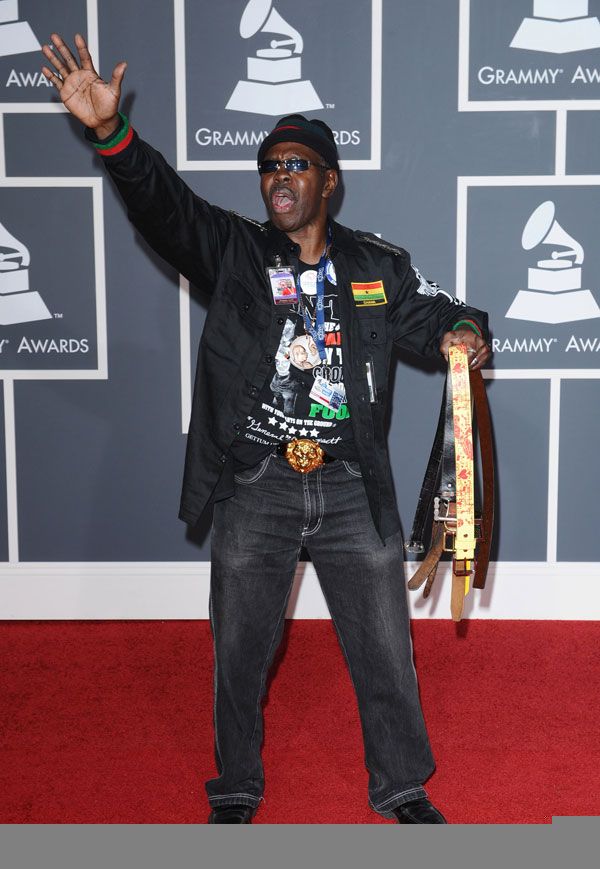 I think the Black Eyed Peas are the last remaining soldiers in the Electro War. Like a lost group of fighters who no1 told that the war is over, but they are still on the Battlefield.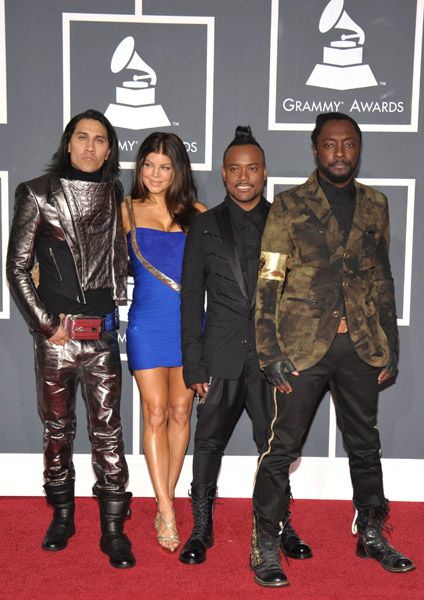 Apparently Lady Gaga had some performance with Sir Elton John.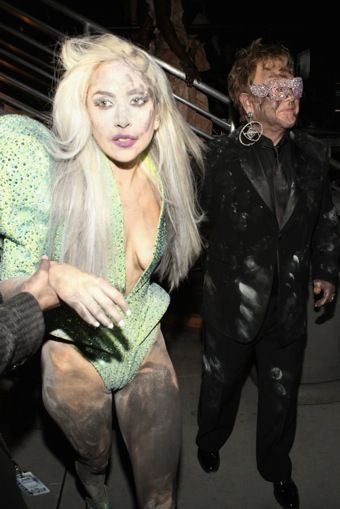 It seems like you 'have to invite her' to any award show for the next 50 years, just to see her wear something zany.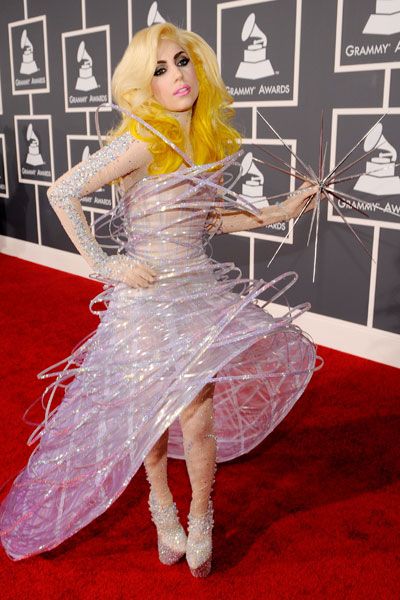 Wonder how she transports her costumes. Suitcases? Rubermaid containers?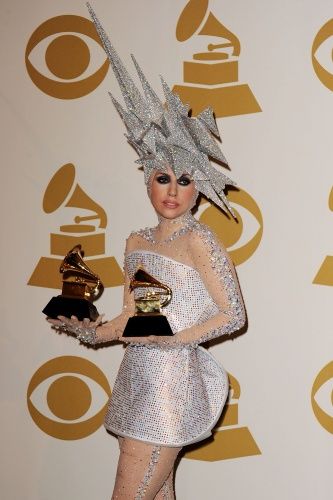 Popular Bro Comedy superstars from the Andy Samberg Lonely Island Viral Video Productions Centre.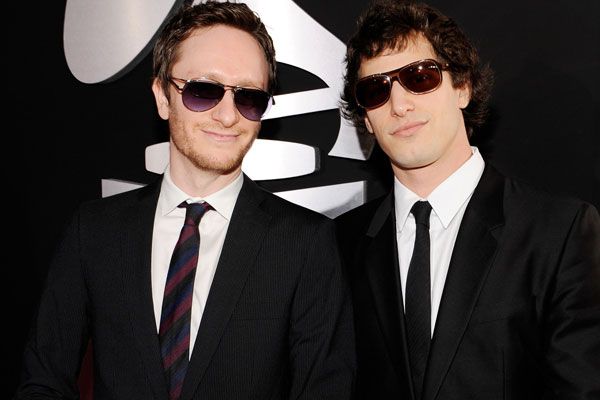 I think Taylor Swift still thinks that 'awards are real.' She seems proud. As time moves forward, more people will 'sympathize' with Kanye West, sort of like the Kobe Vs. Shaq feud.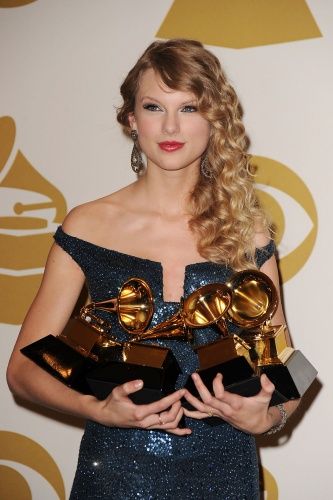 I think the Grammys is an opportunity for Cool Dads to bond with their kids.

Or for Cool Dads to just have a 'bros night out.'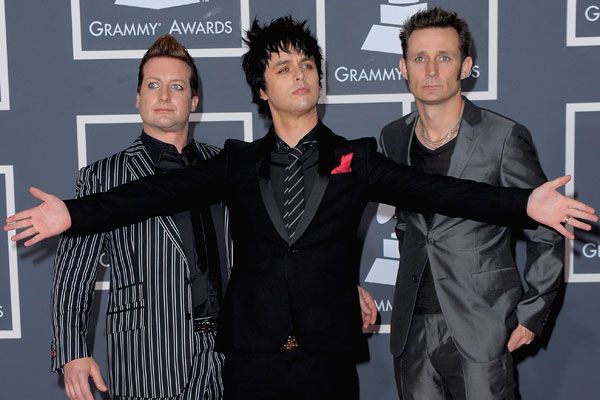 Does n e 1 know if Musicians get Dental Insurance, or do they just cover their teeth with blingee jewels?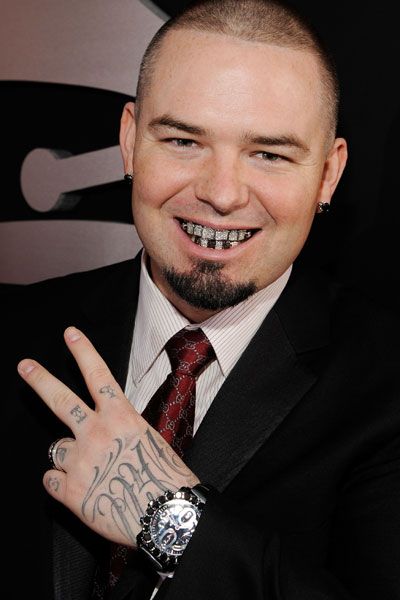 CONTINUE READING>>>>
By Carles on 04 Nov 2008

yall. I'm not sure if I should vote. Ppl tell me that it's 'rlly important', but I just feel like my personal life won't be that different if George W. Bush isn't re-elected. Not sure who this 'new guy in town' is, but have heard rumors he is a terrorist/a member of the Bin Laden family.
Kinda need 2 wikipedia these candidate guys 2 'see what's up'.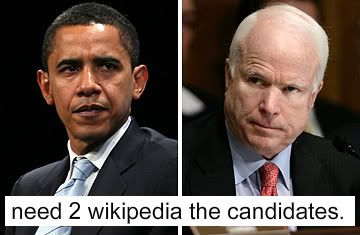 Why r people trying to get the George Bush out of the office? Nvr rlly did n e thing 2 me. Seemed like a chillBro.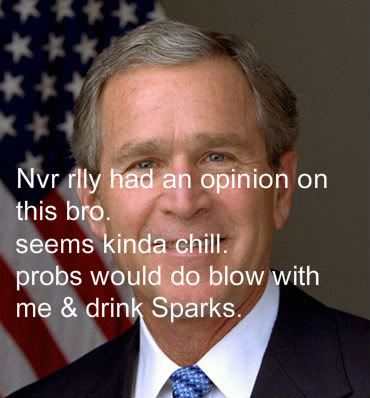 I don't rlly watch TV, so I haven't followed the election 2 well except for memes about that MilfLady.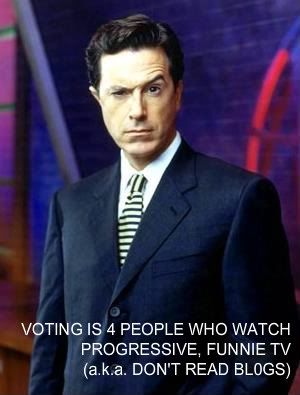 Has n e 1 heard rumors that if u don't vote, u will automatically die/be executed?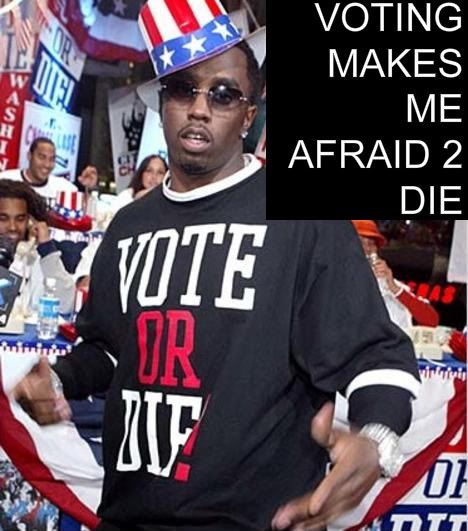 "Come With Me" -puff daddie
"I'll be missin yall." -Sting ft. P Diddy
Don't rlly understand why celebs think they have 2 'tell people 2 vote'. not rlly their jobs. Kinda wish they'd leave us alone and let us tug offin front of our computer screens. Kinda feel like they are 'making the election less authentic' by trying to tie themselves to some sort of blog buzz marketing gimmick. There need 2 be laws/regulations about celebs who are 'using' the election just 2 make themselves seem 'more connected' to 'our world' and 'you.'

Should I start 2 believe in G0d in order to have him help guide my vote?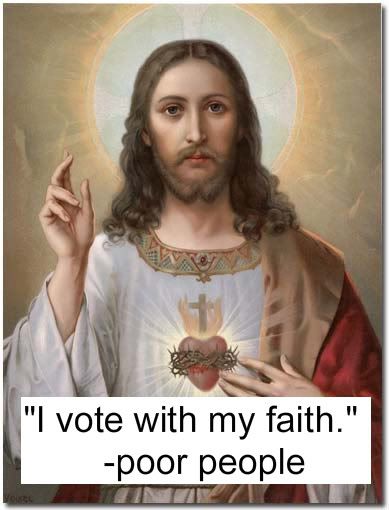 Should I get involved on my college campus's Young Democrats organization? Will I meet people with similar interests as me? Will we 'get buzzed' and 'partie' but also talk about important issues?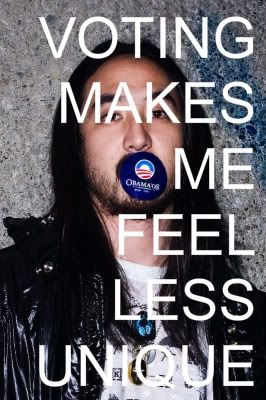 Voting makes me feel (more/less) authentic.
Voting makes me feel (more/less) unique.
Voting makes me feel (more/less) alt.
Voting makes me feel (more/less) mainstream.
Voting makes me feel (more/less) in control of our country's future.
Voting makes me feel (more/less) 'connected' with what 'the common man' cares about.
Voting makes me feel (more/less) like a fggt.
Voting makes me feel (more/less) like an old person.
Voting makes me feel (more/less) like an internet user.
Voting makes me feel (more/less) like a bitter political science professor.
Voting makes me feel (more/less) like a 'political blogger.'
Voting makes me feel (more/less) like a person who 'laughs rlly loud' at Saturday Night Live sketches because they 'get' the world.
Voting makes me feel (more/less) pressured to find Tina Fey's Sarah Palin impression 2 be 's00 funnie.'
Voting makes me feel (more/less) comfortable with the direction of the world.
Voting makes me feel (more/less) human after yall.
Should I 'vote'?
Does n e 1 know a website that has 'the issues' posted?
Can people still make zany internet memes abt the candidates even after the election is ovr?
By Carles on 13 Dec 2012

First of all, #RestoreTheShore. Having said that, a group of elderly honkies who 'represent American Music' got 2gether 2 have a benefit show 2 raise money 4 restoring the shore. I guess they raised money, which is good, but at the same time, u have 2 wonder if it is time 2 just 'shut down' culture [via 'being old and tired'].
Watched these dudes with fake hair perform. I think they are 'the original guidos' [via Jersey Shores]

Also Paul McCartney joined Nirvana, replacing Kurt Cobain or something. I guess he was always overrated anyways.

hey look Donald Darko grew a beard, yall

'so the thing abt black ppl in hurricanes is [racist joke that only a black person is allowed 2 make]'

I'd let Chelsea Clinton sit on my face (out of respect).

When did Bruce Springsteen start wearing Jonas Brothers tween vests?

'Jack' from 'Jack and Jill' was there

Randy Jackson, dawg.

Ugh my drunk uncle took his shirt off again.

Hey look it is that Dawson's Creek Scientology Tom Cruise broad who invented Siri [via iPhones]


Cute abs, bb!
The only real meme seemed to be 'Kanye West's skirt / leather kilt'

Would u know my name if I vibed with u in Heavens?

I srsly have no idea who these ppl are.

The Alive Guy from the Beatles

the broad who cheated on Robert Patterson just to get buzz for some shitty Tween Vampire Sex movie

There was a commercial for 'Django Unchained'

That basketball player who punched thru glass and ruined the season 4 his team bc he cut off his hand.

Isn't there a maggyzine abt the Rolling Stonesies?

Bill O'Reilly gave a speech abt how Obama sux

I wish that this was an MTV Movie/Video/Bullshit Awards so that there were more rappers, tweens, and SWAG. But I guess tween viewers don't have money to donate 2 charitable causes. All they care abt is themselves, buying singles off iTunes, and making things #trend on Twitter. Unfortunately, #trending would not help the shore, so I guess that's why all these 'American legends' came 2 play instead.
Is it time 2 'end' culture consumption?
Who will play at a benefit concert in 30 years?
Will u enjoy it or feel dead & empty on the inside watching ur fave artists of yesteryear?
By Carles on 01 Feb 2012
Bjork is the Queen and Prime Minister of Ice Land. She is also the Michael Jackson of Iceland. She is also the Amelia Earhart of Iceland because she is the first person in Icelandic history to fly away in a 'metal sky bird', which is what they call airplanes there. For some reason, Stephen Colbert 'booked her' on his show, probably to produce an internet meme of a crazy old lady with a red nest on her head. Nothing funnie or insightful is shared in their convo, but I guess listening to Icelandic jibberish is sorta funnie.
Did Bjork 'kill it', sharing a side of herself with cool dad audiences?

HEre is her singing some song. Didn't watch it because 'if u've seen 1 Bjork performance, u've seen them all.' It's sorta like going to the same art show for several decades. At first ur 'pumped' and u tell every1 that it is amazing, but then ur relationship with the art changes, and ur not sure if it ever meant anything.
Is Bjork the President Queen of Iceland?
Are there elves in Iceland?
Will Iceland 'go under' since the only thing their economy can produce = arts & crafts and 'imaginary dragon meat'?
Does Bjork look BANGIN?
CAn u understand her jibberish?
Do u stay at home in ur yuppy apt and watch Stephen Colbert's Daily Show, and be all like 'LOL! So Toppycal!'?
Is Bjork the _______ of Ice Lands?
Alternative Celebrity, Buzzband
Bjork is a crazy Icelandic lady who is an 'artist.'
Read more>>>>
By Carles on 24 Jun 2011

The Colbert Report is 'cultural and political commentary' 4 ppl who like 2 laugh at moving images and larger-than-life personalities on the HD television screen in the apartment that they share with their significant other. Antways, Stephen Colbert and/or his staff have a 'hard on' 4 trying 2 provide commentary on the 'consumerification of indie', and they are in the middle of a 1 week sponsored event called Colbchella. I don't really know what 'the point' is, but apparently Stephen Colbert is now signed 2 Jack White's record label, Third Man Records.
Not sure what Jack White is trying 2 do. Thought his whole gimmick was being 'all abt the music' or soemething, but I think he is trying 2 get 'press and exposure' for Colbert's backing band, The Black Belles. Feel bad 4 them. But they are an all-female band so no1 was going 2 take them srsly anyways.
Here is Jack White trying 2 convince ppl he 'gets it' bc he is letting Colbert make fun of him.

Here is some sad press release.
It's official: Stephen Colbert is now a full fledged Third Man recording artist. The Colbert Report host's Third Man debut single "Charlene II (I'm Over You)" was made available at the stroke of midnight when Thursday, June 23 became Friday, June 24 on vinyl from ThirdManRecords.com and digitally via iTunes.

Third Man's own Jack White, who produced Colbert's inaugural Third Man recording, will join his new protege' at the Third Man Rolling Record Store, parking at 11 am Friday, June 24 at the High Line Park (30th street lot) in New York City where producer and artist alike will become salesmen: White and Colbert will sell physical copies of the limited edition and standard vinyl single from the Third Man Rolling Record Store and Stephen will perform "Charlene II (I'm Over You)" live.

June 23rd, 2011 also marked Colbert's televised debut as a Third Man artist, where his new boss Jack White introduced his performance of "Charlene II (I'm Over You)" backed by labelmates The Black Belles. The song was a fitting climax to the three-part series 2001 AND 1: A ROCK ODYSSEY FEATURING JACK WHITE on The Colbert Report.
Here is the band performing.

Feel rlly bad 4 every1 involved in this... Know they are trying 2 be zany and provide commentary, but I just feel bad 4 every1 involved when this is the final product.
:-(

Is Stephen Colbert 'funnie'?
Is Jack White 'totally authentic'?
Is this a great idea 4 a sponsored experience?
Do u watch the Daily Show and the Colbert Report every nite?
R u gonna buy this song on iTunes?
Who is the biggest loser in this 'disaster'?
By Carles on 15 Feb 2011
James Murphy of LCD Soundsystem just went on the Colbert Report to get more famous even though he is quitting/retiring from being a relevant electro overground buzzband. Not sure what this whole swan song gimmick is all about, but if ur serious abt retiring, u really need to just 'walk away' and not try 2 sell out a huge arena + do 5 shows + go on a media tour before u go. Anyways, James Murphy shaved his usual 5 o'clock shadow to be on TV, then he was all nervous because of Steven Colbert. He tried 2 be all funnie, and

Did James Murphy 'crush it' in this interview?
Is Steven Colbert the ultimate overground/cool dad comedian?
Is the Colbert Report 'more alt' than both Jimmy Fallon and Conan O'Brien because they interview the buzzbands?
Then they play the song "I Can Change." U can tell the band is really not into it, because they are probably mad pissed that Murphy is 'pulling the plug' on their income stream as a 'touring band' for the next 5-10 years.
Feel rlly bad for the AZN girl... Hope she goes solo...
Did James Murphy 'crush it' in this interview/performance?
R u glad LCD Soundsystem is dying?
Does n e 1 need tickets to the last LCD Soundsystem show? I have a few if yall wanna buy them at above market rate [via scalping]
Is James Murphy 'making a huge mistake' by retiring and leaving millions of buzz dollars on the table, or is he just accepting that he is 41 years old and tired of being tossed around like a buzz meme in the blogosphere?
Buzzband
LCD Soundsystem is a post-disco electro band.
Read more>>>>
By Carles on 12 Jan 2011
I'm not sure who actually watches The Colbert Report. Feel like the era of people 'getting off' on 'comical snarky intellectual superiority' [via politics] is way ovr. Anyways, the Colby Reports did some sort of long winded skit featuring the Black Keys (a cool dad band that I haven't really ever listened 2 because they are basically branded as a more authentic Kings of Leon) and Ezra Koenig of Vampire Weekend. They basically 'made fun of themselves' 4 'being in so many commercials' but I am not sure if it was rlly that funny/enlightening.
I feel bad for Ezra. He seems like he really 'half assed' his lines, showing a lack of trust in the Colbert Report writers. It seems like the audience is rlly 'timid' as the 'skit' moves incredibly slowly. Sorta just had to skim around since it had the writing level of 'high school talent show humorous act' or something. Feel awkward.

Really can't believe this segment is 9+ minutes. I feel bad for network late night shows that have 2 kill an hour instead of just 30 minutes.

Do u think Vampy Weeks 'getting self-aware' abt their commercial licensing is 'respectable'?
Did Ezra Koenig 'tank' on The Colbert Reports?
Do Jonny Stewart and Stefan Colbert think they are 'making the world a better place' or are they just 'part of the Washington machine'?
Is Stephen Colbert 'funny' or should he re-brand and move on 2 a new challenge?
Do u hope that 1 day u are in an uninteresting white couple who watches Daily Show/Colbert Show back2back every night?
Are the Black Keys 'an authentic rock band'?
R u glad the Vampy Weeks sold their song 2 Honda?
Does this point to Ezra Broenig going solo? [via taking his personal brand
Alternative Celebrity
Ezzie is the lead singer of the popular buzzband Vampire Weekend
Read more>>>>
Buzzband
Vampire Weekend is a popular indie buzzband that is kinda mainstream and ppl always say 'they're s00 preppy.'
Read more>>>>